Dell Inspiron 15R Series(5520)(IVy Bridge)
Dell Inspiron 15R Series(5520)(IVy Bridge) Specification:
OSWindows 7 Home Basic
Screen15.6"WLED Screen
ProcessorIntel Core i7-3632QM(IVy Bridge)Processor
RAM4GB DDR3 RAM
Storage1TB Hard Disk Drive
Graphics1GB ATI Graphics
DVD Drive
Camera
Card Reader
Battery
Connectivity
Ports
Weight
Max.Thick
Warranty
Dell Inspiron 15R Series(5520)(IVy Bridge)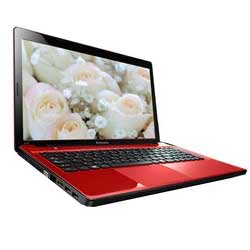 The processor used in the Dell INSPIRON 15R is the highly advanced 3rd generation i7 Intel core processor, which is capable of supporting 3.2 GHz. The system operates extremely fast with the 4 GB memory and 1 TB Hard Drive. In addition to that Dell offers one year free maintenance including the accidental Damage Protection. McAfee-the antivirus software and the Skype-video chat software are preloaded in the system. The Inspiron 15R is made of 6-cell Lithium ion battery which provides the backup for 48WHr. The Dell INSPIRON 15R has multiple ports on all the three sides of the system including the four USB ports, HDMI, VGA, headphone and microphone jack, DVD tray capable of supporting read/write.
Excellent outlook
The Dell INSPIRON 15R provides high sound quality with the MAXX audio technology. The exterior of the Inspiron is finished with aluminum which gives strength and durability. The lid is covered with twin texture which delivers good grip to your hand on typing. The keyboard is extremely soft and the keys are very smooth to touch. The Dell INSPIRON 15R is light in weight and the edge of the Inspiron is covered with rubber ring which acts as the good dust resistant. The keyboard is extended for the full size of the laptop and the keys in the laptop are extremely soft to handle. All the features are incorporated in the system with the aim of satisfying the user needs. The 15.6" display gives the feel of spacious and it offers high resolution picture. The display is very bright to support intense color and the VGA can be used to connect the external displays. The Dell INSPIRON 15R is available with integrated Intel HD Graphics and the system panel is available is different colors. The new Inspiron delights the user with its high quality performance and durability.
Related Laptops