HP Notebook 15-AC168TU
(+) PROS:

The processor is best for general computer usage and Internet browsing. This HP 15-AC168TU Laptop comes with 4GB RAM, DVD writer, USB 3.0 Port, HDMI port, WiFi b/g/n, Bluetooth 4.0. Best sounding speaker. Overall best general purpose Windows 10 laptop with atractive features and affordable price.




(–) CONS:

No issues with this laptop. Not for Gaming or Graphics intensive usage. For gaming better look for Core i3 with 2GB of dedicated graphics card.
HP Notebook 15-AC168TU Specification:
OSWindows 10
Screen15.6inch HD LED
ProcessorPentium 3825U 1.9GHz
RAM4GB DDR3 RAM
Storage500GB HDD
GraphicsIntegrated Intel HD graphics
DVD DriveDVD RW Drive
Camera720P HD Webcam
Card ReaderMultiformat SD card reader
Battery4 Cell Battery
ConnectivityWifi b/g/n, Bluetooth 4.0
Ports1x USB3.0, 2x USB2.0, 1x HDMI, 1x RJ45 LAN, 1x Hedphone/Mic Combo
Weight2.19 Kgs
Max.Thick2.43cm Thickness
Warranty1 Year Warranty
HP Notebook 15-AC168TU
This is one of the cheap Windows 10 laptop and with average performance to do all your day to day computer work. 4GB RAM is the additional benefit for smooth multi task works.
However, this is not for a graphics professional or multimedia student. Also it is good only for basic games like online flash games.
You won't see much bigger difference in performance between the Intel Pentium 3825U processor vs Intel Core i3 5005U. The processor frequency and the number of cores are almost identical. But, the price difference is really huge.
This is definitely a good deal from HP , if your intended uses of this laptop are browsing internet, working on office documents, simple photo editing and watching HD videos.
There may be slight performance difference between this laptop and the same model laptop which comes with Core i3 processor. The difference will be negligible in most of the situations.
Geekbench-3 Processor Benchmark Score for you to compare these processors
Intel Pentium 3825U – Single core score: 1700 / Multi core score: 3500
Intel Pentium Core i3 5005U – Single core score: 2000 / Multi core score: 4000
So this laptop is a clear winner while comparing the features and the price difference. We highly recommend this laptop. Just go for it and save some money if you plan to buy a laptop with Core i3 just for your day to day computer usage.
Check out the HP product page for full specification.
Check out HP Support page for drivers, user guides and warranty status check.
Related Laptops
HP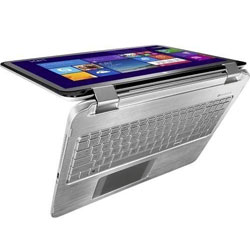 OSWindows 10
Screen13.3inch Full HD - IPS Touch Display
ProcessorCore i3 6100U 2.3GHz
RAM4GB DDR3L RAM
Storage1TB HDD (5400 rpm)
HP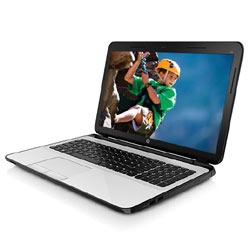 OSDOS Operating System
Screen15.6inch
ProcessorCore i3 5005U 2GHz
RAM4GB DDR3 RAM
Storage1TB HDD (5400 rpm)
HP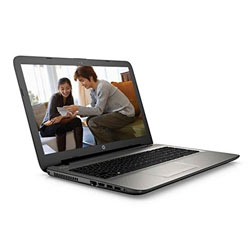 OSDOS
Screen15.6" HD LED
ProcessorPentium N3825U 1.9GHz
RAM4GB DDR3 RAM
Storage500GB HDD