Dell Inspiron 15
Dell Inspiron 15 Specification:
OSWindows 8
Screen15.6" LED Display
Processor3rd Generation Intel® Core™ i5-3210M processor (3M Cache, 2.50 GHz)
RAM4GB DDR3 RAM
Storage500GB Hard Disk Drive(5400RPM SATA Hard Drive)
GraphicsIntel® HD Graphics 4000
DVD Drive
Camera
Card Reader
Battery
Connectivity
Ports
Weight
Max.Thick
Warranty
Dell Inspiron 15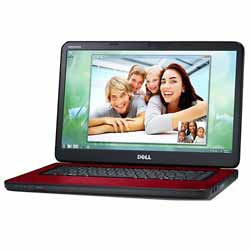 A well priced laptop with good processing power. The Intel 3rd Generation Core i5 3210M processor provides 2.5GHz speed at normal and 3.1GHz peak turbo speed at Intel Turbo Boost which helps increase the performance at times when the machine needs more power at short durations. Built with the Windows 8 OS and 4GB of DDR3 RAM, a smooth operation at all times is guaranteed on this laptop. With the Intel HD Graphics 4000 and 15.6 inch HD LED Backlit display with True Life, this Dell Inspiron 15 is the one to buy for normal computer operations and with a need for speedy executions. A recommended laptop for Students and Home use.
Related Laptops