Dell Inspiron 15(3520)(Core i3 2370M) Processor
Dell Inspiron 15(3520)(Core i3 2370M) Processor Specification:
OSWindows 7 Home Basic
Screen15.6" WLED Screen
ProcessorIntel Core i3-2370M Processor(2nd Gen)
RAM2GB DDR3 RAM
Storage500GB Hard Disk Drive
GraphicsNo Dedicated Graphics
DVD Drive
Camera
Card Reader
Battery
Connectivity
Ports
Weight
Max.Thick
Warranty
Dell Inspiron 15(3520)(Core i3 2370M) Processor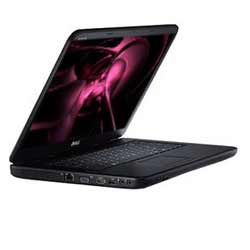 The Dell INSPIRON 15 is an outstanding model with the Intel core of the second generation i3 processor. The hard disk drive is of 500 GB capacity and the type of the disk drive is SATA. The Inspiron offers awesome experience with its wonderful resolution quality and the laptop looks pretty good with the 15.6 inch wide screen. The speakers are located on the bottom of the laptop and it delivers the excellent sound quality. The speakers are capable of producing very high sound and it comfortably fills the medium sized room with half volume. The memory card reader is present in the front view and in the left the HDMI and VGA ports are available with headphone and microphone jacks. The right side of the system consists of the ports for lock slot, Ethernet and DVD-RW drive. The Dell INSPIRON 15 is a cheap laptop and it is easily affordable by the middle class person.
Battery life and features
The Lithium Ion battery with the capacity of 48Wh is utilized in the Dell INSPIRON 15 type laptops. The outer cover is made of aluminum to deliver the high sustainability and durability. It's very thin, pretty and highly powerful and it performs well for its price. The RAM is of 2GB and it operates at the speed of 1600 MHz. The Dell INSPIRON 15 is designed with full size keyboard for the comfort of the user and the user can handle the keyboard in one hand. The outside of the laptop is brushed with aluminum to give the smooth look and the power button is medium sized small plastic button present on the right side for the convenience of the user. The Dell INSPIRON 15 is preloaded with some basic software including the McAfee the security software, Windows Home basic and the Skype software for video chatting.
Related Laptops