Dell Inspiron 15-3558(Linux/15inch/i3-5th/1TB/4GB)
(+) PROS:

This Dell Inspiron laptop comes under Rs:30000 rupees with decent 5th Generation Core i3 processor. Comes with 4GB of RAM and 1TB of Hard disk drive, which is more than enough for all types of computer users. The 4Gb of RAM is best works for Windows 10 Operating system if you install one from your side. The build quality and the connectivity options are one of the best at this price. With good spec and Dell after sales support, this is one of the best affordable Core i3 processor laptop we recommend to all.




(–) CONS:

The only drawback is the operating system. The Ubuntu linux operating system is not prefered by most of the computer users. If you buy this laptop and later decides to install Windows 10 on it, you need to purchase the Windows 10 operating system separately. The Windows 10 Home edition will cost you another Rs:7700.
Dell Inspiron 15-3558(Linux/15inch/i3-5th/1TB/4GB) Specification:
OSUbuntu Linux
Screen15.6 inch Display
ProcessorIntel 5th Gen Core i3 processor 2GHz
RAM4GB RAM
Storage1TB Hard Disk
GraphicsIntel HD 5500 Graphics
DVD DriveDVD RW Drive
Camera720P HD Webcamera
Card ReaderSD Media Card Reader
Battery4Cell Battery
ConnectivityWifi, Bluetooth 4.0
Ports1x USB3.0, 2x USB2.0, 1x HDMI, RJ45 LAN, Audio in/out jack
Weight2.2Kg Weight
Max.Thick21.7mm Thick
Warranty1 Year Warranty
Dell Inspiron 15-3558(Linux/15inch/i3-5th/1TB/4GB)
Related Laptops
DELL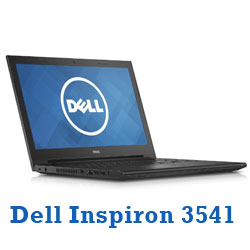 OSWindows 10 Home OS
Screen15.6 inch HD Screen
ProcessorAMD A6-6310 Processor
RAM4GB DDR3 RAM
Storage500GB Hard Disk Drive
DELL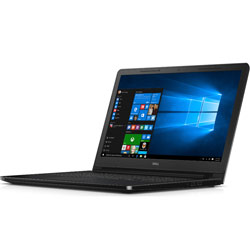 OSWindows 10
Screen15.6 inch HD Truelife LED Display
ProcessorIntel Core i3-5005U 2GHz Processor
RAM4GB DDR3L RAM
Storage1TB HDD
DELL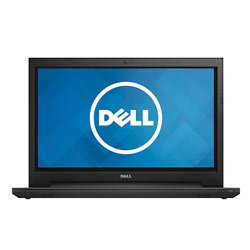 OSWindows 8.1
Screen15.6" HD Anti-glare
ProcessorCorei3 4005U 1.7GHz
RAM4GB DDR3 RAM
Storage1TB HDD