Dell Inspiron 15
Dell Inspiron 15 Specification:
OSWindows 8
Screen15.6" LED Display
Processor3rd Generation Intel® Core™ i3-3110M processor (3M Cache, 2.40 GHz)
RAM4GB DDR3 RAM
Storage750GB Hard Disk Drive(5400RPM SATA Hard Drive)
GraphicsIntel® HD Graphics 4000
DVD Drive
Camera
Card Reader
Battery
Connectivity
Ports
Weight
Max.Thick
Warranty
Dell Inspiron 15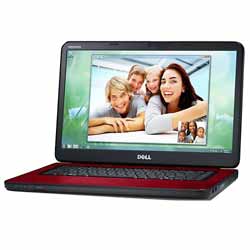 This Dell Inspiron with 3rd Generation Intel Core i3 3110M processor comes with 750GB of Hard disk drive and 4GB of RAM. It is a basic laptop with basic features. There is no Dedicated graphics and the processor does not supports Intel Turbo Boost. So, you can not expect big performance while using the Windows 8 OS. For basic day to day computer usage like Document editing, photo editing, watching videos, listening to music and Internet browsing, this laptop serves good and smooth. For multi-tasking purpose, you better go for a laptop with Core i5 with or without dedicated graphics.
Related Laptops