Dell Inspiron Laptop 3541(AMD/15.6/DOS)
(+) PROS:

A good processor with almost equivalent processing power of Core i3. Better integrated graphics processor (AMD Radeon R4) to fulfill all your gaming need. Smooth HD video playback on heavy motion videos. Good connectivity options. All of this for this cheap price and from Dell with good warranty support. Under Rs:25000, it is a real value for money laptop.




(–) CONS:

Average build quality laptop. Plastic body may give cheap look to you at very first impression. Not a big deal if you need a laptop for personal use at affordable price. The display is not so bright and clear. The sound of the speaker is not so loud. There is one one RAM slot and you could not add additional memory module. However the 4GB supplied RAM is good enough for most of your computer need. The touchpad is not so sensitive and embedded mouse buttons are not providing better feedback.
Dell Inspiron Laptop 3541(AMD/15.6/DOS) Specification:
OSLinux
Screen15.6 Inch HD LED
ProcessorAMD A6-6310 Processor
RAM4GB DDR3 RAM
Storage500GB HDD
GraphicsAMD Radeon R4 Integrated Graphics
DVD DriveDVD RW Drive
CameraHD Webcamera
Card ReaderSD Card Reader (SD, SDHC, SDXC)
Battery4Cell Battery
ConnectivityWiFi 802.11b/g/n, Bluetooth 4.0
Ports2xUSB2.0, 1xUSB3.0, HDMI, RJ45 LAN, Audio in/out combo
Weight3.4Kg Weight
Max.Thick2.6cm Thickness
Warranty1 Year Warranty
Dell Inspiron Laptop 3541(AMD/15.6/DOS)
This laptop is really good for playing games. The integrated graphics, AMD Radeon R4 is one of the best for low end gaming. Below we provided videos showing the smooth game playing on this AMD processor. Apart from that, this laptop comes with 4GB of RAM which helps in many multi task situations without any lagging and on game playing.
This Dell Inspiron 3541 is not a premium looking laptop. However the processor and the graphics processor is one of the best. Performance wise this will satisfy you. If you are looking for better external appearance laptop, avoid this. The all plastic body of this Dell Inspiron 3541 looks cheap and plain. There is no fancy outside this laptop.
The screen, audio and touch pads are also not going to give better first impression. However, it works perfectly for a normal computer user who can't spend more than Rs-25000.
Related Laptops
DELL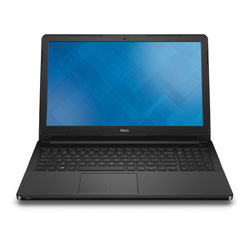 OSDOS
Screen15.6" HD Anti-glare
ProcessorCeleron 3205U 1.5GHz
RAM4GB RAM
Storage500GB HDD
DELL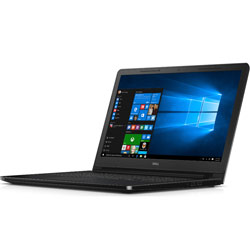 OSWindows 10
Screen15.6 inch HD Truelife LED Display
ProcessorIntel Core i3-5005U 2GHz Processor
RAM4GB DDR3L RAM
Storage1TB HDD
DELL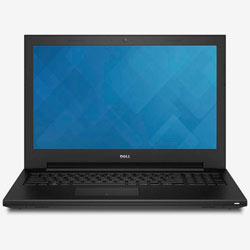 OSLinux
Screen15.6" LED
ProcessorPentium N3540 2.16GHz
RAM4GB RAM
Storage500GB HDD