Dell Inspiron – N5520-Core i5
Dell Inspiron – N5520-Core i5 Specification:
OSWindows 7 Home Basic
Screen15.6 Inch HD WLED True Life
ProcessorIntel Core i5-3210M Processor 2.50 GHz
RAM4GB DDR3 RAM
Storage500 GB SATA (5400 rpm) Hard Disk Drive
Graphics1 GB Dedicated Graphics
DVD Drive
Camera
Card Reader
Battery
Connectivity
Ports
Weight
Max.Thick
Warranty
Dell Inspiron – N5520-Core i5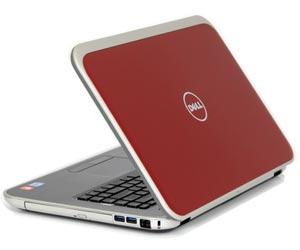 New Inspiron – N5520-Core i5 packed with impressive features and belonging to the middle order range in trems of price. The Intel Core i5-3210M is a fast dual-core processor for laptops based on the Ivy Bridge architecture. Due to Hyperthreading, the two cores can handle up to four threads in parallel leading to better utilization of the CPU.
Windows 7 Home Basic features live thumbnail previews, enhanced visual experience, advanced networking support.The integrated Intel HD Graphics 4000 offers 16 Execution Units (EUs) clocked at 650 MHz up to 1200 MHz with Turbo Boost, making it one of the faster variants.WLED technology offers great dynamic contrast ratio, impressive image quality.
Related Laptops