Dell Inspiron SE(N7520)(IVy Bridge i5)
Dell Inspiron SE(N7520)(IVy Bridge i5) Specification:
OSWindows 7 Premium
Screen15.6"WLED Screen
ProcessorIntel Core i5-3210 (IVy Bridge)Processor
RAM4GB DDR3 RAM
Storage1TB Hard Disk Drive
Graphics2GB Dedicated Graphics
DVD Drive
Camera
Card Reader
Battery
Connectivity
Ports
Weight
Max.Thick
Warranty
Dell Inspiron SE(N7520)(IVy Bridge i5)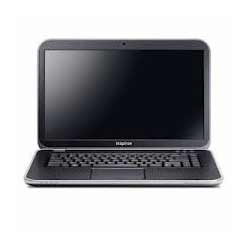 The Intel core processor in the special edition of Dell INSPIRON 15 SE is i5 3rd generation core. The system is designed with the memory capacity of 4GB and it is expandable up to 8GB. The hard disk drive of the Inspiron is 1 TB capacity and it supports the rotation of 5400 rpm. The RW DVD is a Dual Layer optical Drive and it is delivered with the basic home package of Windows & Home Premium. The Dell INSPIRON 15 SE delivers the resolution of 1366×768 pixels, which gives the crystal clear pictures with great color contrast. The display screen is absolutely brighter and intense with higher life span. The screen size is 15.6", which is the largest screen size available in the industry. The bigger screen gives the high viewing angle from larger distance. The AMD graphic processor is included in the system to support the HD graphics and the Inspiron has separate 2GB memory intended for storing only the Graphics.
Amazing appearance
The web camera in Dell INSPIRON 15 SE is of 1 megapixel, which provides the high quality images for video chat. The sound Waves Maxx Audio 3.0 technology and the stereo speakers deliver absolute sound quality in under all criteria. The Inspiron 15 battery is made of 6-cell Lithium Ion battery and it bestows the standby time of 4 hours. The 90W AC adapter is used to convert the AC power into DC power. The Dell INSPIRON 15 SE contains several ports including the three 3.0 USB, one 3.0 USB powerShare. The SE is available with one year warranty that includes Domestic Cover and Onsite Warranty. The new Inspiron special edition is available in black color and it mesmerized most of the people with its elegant look. The Dell INSPIRON 15 SE system corners are covered with lid which acts as the good dust resistant and the perfect aluminum finish renders eye-catching glance.
Related Laptops