Dell Inspiron 14 Ultrabook(N5432)
Dell Inspiron 14 Ultrabook(N5432) Specification:
OSWindows 7 Home Basic
Screen14" WLED Screen
ProcessorIntel Core i5(IVy Bridge)Processor
RAM4GB DDR3 RAM
Storage500GB Hard Disk Drive
Graphics1GB Dedicated Graphics
DVD Drive
Camera
Card Reader
Battery
Connectivity
Ports
Weight
Max.Thick
Warranty
Dell Inspiron 14 Ultrabook(N5432)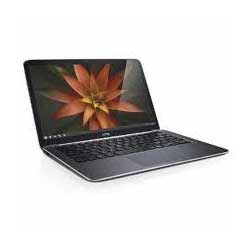 The Dell Inspiron Ultra book 14 is well equipped with a ULV processor and an enthusiastic graphics card. Despite it is not be same as like other models, but it has the better hardware performance and it is a great use for multimedia purpose. With the new Dell Inspiron Ultra Book 14 has three connectivity ports with afford opportunities. The right side signifies with various options such as card reader with capable of reading SD, Pro or MS formats, combination of microphone or headphone jack, and USB 3.0 port. Fortunately, on the leften side you can interface the Dell with flaps conceal. Through this, you can find a HDMI, GB Ethernet interface, and can also connect with another USB port of 3.0 which will used to power the devices though the laptop is power off. In addition to this, the frond side of the laptop is absolutely free for connecting interfaces and it also endow 4 kinds of LEDs. Additionally, the Dell Inspiron Ultra Book 14 has additional slot for the SIM in rear end. The SIM card slot is fully covered by a flap conceal which can be removing with thin, long object.
Design And Feature Performance
The Dell Inspiron Ultra Book 14 5423 is fully manufactured with 3rd Generation i5-3317U dual core Intel processor with hyper threading. This processor is well combined with 1GB AMD Radeon HD 7570 discrete General Processing Unit, for the most categories which leads the 14n-5423 notebooks in better performance. Moreover, the Dell Inspiron Book 14 5423 rates on high score on 3DMark6 tests for both display resolutions. This model is fine for playing light to minimum 3D games, watching animated movies, editing video songs and son. On the other hand, the top side of the Ultrabook is customizable with three portable buttons one to set up the laptop, and one to modify the audio profile.
Related Laptops