Dell Inspiron XPS-13(Intel Core i7)
Dell Inspiron XPS-13(Intel Core i7) Specification:
OSWindows 7 Home Premium
Screen13.3" Gorila Glass Display
ProcessorIntelCore i7-2467M Dual Core Processor
RAM4GB DDR3 RAM
Storage256GB SSD
GraphicsNo Dedicated Graphics
DVD Drive
Camera
Card Reader
Battery
Connectivity
Ports
Weight
Max.Thick
Warranty
Dell Inspiron XPS-13(Intel Core i7)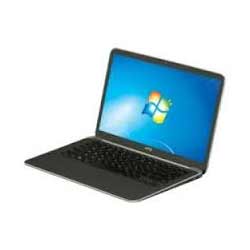 Dell amazed the entire Ultra-book models from its hottest prologue of the XPS 13 laptop models with an ultimate second generation Intel-core i7 processor that is Dell XPS-13. This laptop is designed with the 13.3 inch wider screen display, which is covered by the Corning Gorilla glass display for the excellent picture vision. This exceptional screen display's features include the extended viewing region, compact usage, uncomplicated data portability from one file to other files and more. And this display confers the high quality and beautiful look into the images through the efficient carbon-fiber base. By using effective i7 dual-core Intel processors, the users can get every function at very fast and they can access the connectivity from anywhere within a fraction of a second. So, the users no need to waste their time for uploading and downloading process. From the last longer battery life of this Dell XPS-13, the customers can fetch the amazing amusements and utilities without any limitations. And the lightweight carbon-fibre base will helps to keep the Ultra-book as cooler while the long-time usage. These entire features will be provided to the customers with an excellent customer support and hardware warranty offers.
Exceptional system design
Out of the i7-2637M dual-core Intel chips, the Dell XPS-13 laptop is outfitted with the 6-cell battery, Intel 3000 graphics with HD, 4GB internal memory and 256 GB SSD drive facility. It is designed with the ultimate windows 7 home premium feature that offers the instant and eye-catching file views to the users. In Dell XPS-13, all inbuilt equipments are coated with the aluminium base, which reduces the overall Ultra-book weight. So, the users can get the feel of holding the advanced Smartphone in their hands. The quick start technology and SSD drive of this Intel dual core chips from this Dell XPS-13 bestow the faster boots up feature to the users so that they will turn on their systems with a few seconds.
Related Laptops