Dell New Inspiron15SE(N7520)
Dell New Inspiron15SE(N7520) Specification:
OSWindows 7 Premium
Screen15.6"WLED Screen
ProcessorIntel Core i7-3612 (IVy Bridge)Processor
RAM8GB DDR3 RAM
Storage1TB Hard Disk Drive
Graphics2GB Dedicated Graphics
DVD Drive
Camera
Card Reader
Battery
Connectivity
Ports
Weight
Max.Thick
Warranty
Dell New Inspiron15SE(N7520)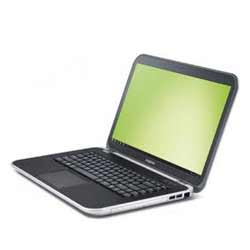 The special edition Dell INSPIRON 15 SE works with the 3rd generation Intel core i7-3612 processor and it operates at the speed of 3.1 GHz, which is extremely faster than other models. The Dell has the Cache memory of 6MB and the memory is divided into two slots. The inbuilt hard disk drive has the memory of 1TB and its speed is about 5400 rpm. The dimension of the special edition Inspiron is 378x252x34.1 mm and it weighs about 2.7 kg. The system operates with the basic Windows 7 with the version of Home premium 64-bit. Lithium Ion batteries are used in the Dell INSPIRON 15 SE, which is a 6-cell type battery. The Skullcandy Speakers with the waves MaxxAudio 4.0 delivers the stereo effect with all videos.
Added features
The screen display is 15.6 inch wide and it renders the maximum display resolution of 1366×786 pixels. The Dell INSPIRON 15 SE is designed with several ports some of them are the Ethernet port, USB ports and it is capable of supporting Wi-Fi and Bluetooth. The basic Inspiron covers the basic software such as the McAfee security software, Microsoft Office Starter 2010 and one year warrant which includes the accidental Damage protection. The user can enjoy the one year Dell online Backup of 2GB and it offers Targus as the new level Backpack. The cost of the Dell Inspiron is very cheap and at the same time it contains all the advanced features. The new Dell INSPIRON 15 SE is extremely stylish in look and performance. The keys in the keyboard are very soft and smooth to operate and the keypad is very large so that the user can operate with one hand without any distraction. The panels are available in different colors and the user can choose the best of their wish. The special edition Dell INSPIRON 15 SE satisfied every user with its high performance and appearance.
Related Laptops