Dell vostro 2420
Dell vostro 2420 Specification:
OSWindows 7 Home basic
Screen14" HD LED Screen
ProcessorCore i3 Sandy Bridge 2328M Processor
RAM2GB DDR3 RAM
Storage500GB Hard Disk Drive
GraphicsNo Dedicated Graphics
DVD Drive
Camera
Card Reader
Battery
Connectivity
Ports
Weight
Max.Thick
Warranty
Dell vostro 2420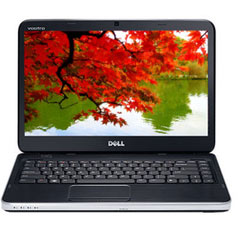 There are so many interesting features and specifications of the dell 2420 OS unveiled. 'Windows 7 Home Basic' is the operating system used with the Basic SP1 of 64 bit. The high definition LED Anti Glare display screen is of 14 inches and has 1366 x 768 pixels resolution. It uses the second generation Intel core processor – i3 2328M and uses a frequency up to 2.2 GHz. There is an excellent webcam in the system with Integrated Digital Microphone. The warranty period is for one year within which any complaints or issues are solved free of cost. 6 cell of Lithium ion battery is used and it consumes a power of 90W with an AC power adapter. The dell 2420 OS is also enabled with Bluetooth facility and integrated with Local Area Network feature of 10/100 Gigabit Ethernet.
Other Specs
The dell 2420 OS is also operated through wireless means and it contains two ports for various slots of USB 2.0, HDMI, microphone, VGA, RJ-45 and Headphone out. Touch pad is an interesting thing that is used in the dell 2420 OS. It is sensitive for all touches and has a locking feature to disable other touches without knowledge. The Dell chicklet keyboard is an admirable asset that lets you type the keys so fast and soft. It is quite attractive for the buyers. The optical drive is present with a SATA tray load of DVD read/write facility. The hard disk has a vast storage of 500 GB SATA at 5400 rpm. One more striking thing about this dell 2420 OS is that it is gifted to the users with a pre installed Ubuntu Linux operating system. There are more categorized features yet to be unleashed in the particular series to the customers. The weight of the system is 4.8 lb as its starting weight.
Related Laptops