Dell Vostro 2420 Laptop
(+) PROS:

Students and Beginners




(–) CONS:

Value For Money
Dell Vostro 2420 Laptop Specification:
OSWindows 8
Screen14 inch Display
ProcessorCore i3 2nd Generation
RAM2GB DDR3
Storage500GB
GraphicsIntel HD 3000
DVD Drive
Camera
Card Reader
Battery
Connectivity
Ports
Weight
Max.Thick
Warranty
Dell Vostro 2420 Laptop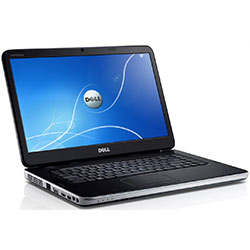 This Dell Vostro comes with the 2nd Generation Core i3 Processor and Windows 8 OS. The 2GB RAM on this could be easily upgraded for a smooth working experience on this laptop. It has 500GB of Hard disk drive and DVD Drive. There is no dedicated graphics and the integrated Intel HD 3000 graphics is good enough for normal HD video watching but not enough for 3 dimensional gaming experience.
With the 6cell battery you could get upto 3 Hours battery backup. The 1 Megapixel HD camera will be of great help for video chatting. The display is 14 inch HD WLED type and comes with anti glare.  It has HDMI port and 3 Nos of USB 2.0 ports. There is no USB 3.0 ports on it. It has VGA for external monitor connection and RJ45 port for broadband Internet connection and networking. Has a 3-in-one card reader which reads SD cards and for microSD cards you will need a SD card adapter which generally comes with most of the microSD cards when you buy a new one.
View Big Image of Dell Vostro 2420
You can expand/upgrade the memory of 2GB which comes with this laptop with 8GB of Memory stick. 8Gb is the maximum it accepts.
Related Laptops