Dell Vostro 2420 Laptop
(+) PROS:

3 Years Warranty




(–) CONS:

Best for Business
Dell Vostro 2420 Laptop Specification:
OSWindows 8
Screen14inch
ProcessorCore i5-3rd Gen
RAM4GB DDR3
Storage500GB
GraphicsIntel HD 4000
DVD Drive
Camera
Card Reader
Battery
Connectivity
Ports
Weight
Max.Thick
Warranty
Dell Vostro 2420 Laptop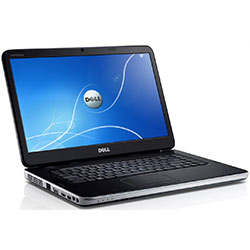 This is a 14 inch, Core i5 3rdGenration 3210M processor powered laptop with 3 Years of warranty. Comes with 4GB RAM and 500Gb Hard Disk Drive.  Windows 8 Operating system is bundled with this laptop.
There is DVDRW drive for you to read and write at 8x speed. There is no dedicated graphics on this machine. The integrated graphics is Intel HD 4000 which is good enough to work on this laptop and do multiple tasks. If you are looking for a laptop which should be portable and able to play most of the modern games, this will fit your purpose.
There is HDMI and VGA ports for external display connectivity. RJ45 port on this laptop will help you to connect to your broadband modem and to the network. It may seem to the price is high compared to other laptops with almost same configuration. The 3 years warranty is the additional feature which costs you little more which is worth a buy as it is from Dell. If you are serious about warranty issues on the hardware, this laptop will negate your issue.
Related Laptops