Dell Vostro 2420 Laptop
(+) PROS:

College Students




(–) CONS:

Design Students
Dell Vostro 2420 Laptop Specification:
OSWindows 8
Screen14inch
ProcessorCore i5-3rd Gen
RAM4GB DDR3
Storage500GB
GraphicsIntel HD 4000
DVD Drive
Camera
Card Reader
Battery
Connectivity
Ports
Weight
Max.Thick
Warranty
Dell Vostro 2420 Laptop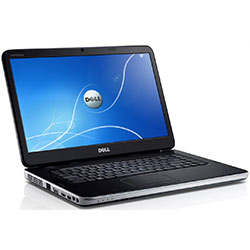 This laptop comes with Core i5 3rd Generation and Windows 8 Operating system. The display is 14 inch and it comes with 4GB of RAM and 500GB of HDD. If you need the same configuration with 15.6 inch display, take a look into Dell Vostro 2520 (i5 3rd Gen,4GB,500GB 15.6,Win8). This is a 14 inch displayed laptop with Core i5 3rd Generation processor 3230M and with the Integrated Intel HD 4000 graphics. These together gives more processing power for most of the cases and considering the price of this laptop, it is best suited for college students and Design Students.
As it is 14 inch the dimensions of this laptop is not equal with the 15.6 displayed 2520, but the thickness is the same for both. Also the Input/Output ports on both these 2520 laptops are the same. There are 3 USB type 2.0 ports, one HDMI port and VGA port for external display connectivity. RJ45 port for broadband internet connectivity and for Network connections. There is no USB type 3.0 ports for fast data transfers. This is a drawback and we hope Dell will introduce those in future models.
If you are serious gamer and  looking for a laptop with dedicated graphics and ready to spend little more, check out this video of screen captures of Game played on a similar specification laptop with Intel HD 4000 Graphics on it.
Related Laptops