Dell Vostro 2520 Notebook
(+) PROS:

3 Years Warranty




(–) CONS:

Best for Business
Dell Vostro 2520 Notebook Specification:
OSWindows 8
Screen15.6 inch
ProcessorCore i3 2nd Gen
RAM2GB DDR3
Storage500GB
GraphicsIntel HD 3000
DVD Drive
Camera
Card Reader
Battery
Connectivity
Ports
Weight
Max.Thick
Warranty
Dell Vostro 2520 Notebook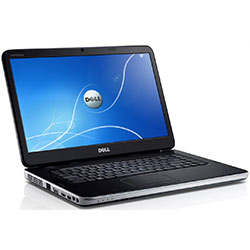 This 2520 comes with the Core i3 Sandy Bridge( 2nd Generation) 2348M processor and Windows 8 OS. The price difference between the 2520 with 3rd Generation processor and this one is almost same. The high price on this laptop is for the 3 Years warranty whereas the other one with 3rd Generation processor comes with one year warranty.
It comes with 2GB of RAM which is extendable upto 8GB. You have one slot available for your additional RAM module. The HDD is 500GB and there is DVDRW drive on it. Has HDMI, Gigabit Ethernet, RJ45 for broadband and networking, 3 Nos of USB 2.0 ports and Audio In/Out port. It has in built WiFi,Bluetooth and Web Camera of 1 Mega pixel resolution.
If you are looking for extended warranty and a basic laptop with Windows 8, this is a perfect choice. Highly recommended for business use.
Related Laptops