Dell Vostro 2520 Laptop
(+) PROS:

College Students




(–) CONS:

Best Configuration
Dell Vostro 2520 Laptop Specification:
OSWindows 8
Screen15.6 inch
ProcessorCore i3 3110M 2.4GHz
RAM2GB DDR3
Storage500GB
GraphicsIntel HD 4000
DVD Drive
Camera
Card Reader
Battery
Connectivity
Ports
Weight
Max.Thick
Warranty
Dell Vostro 2520 Laptop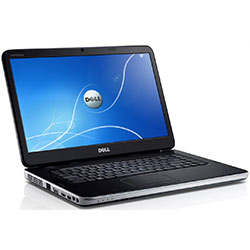 The difference between Dell Vostro 2420 and Dell Vostro 2520 model is the screen size. 2420 is 14 inch  and the 2520 is 15.6 inch. All  the other remaining configurations are almost same.This 2520 laptop model come with Windows 8 and the Core i3 3rd Generation processor which is 2.4 GHz comes with integrated Intel HD 4000 Graphics. This laptop comes with 2GB of DDR3 RAM which is not good enough most of the time. You may upgrade it upto 8GB. You have an additional slot for that, so buying one more memory module and insert it will boost the performance.View big product image of Dell Vostro 2520
It comes with HDMI out port and VGA ports for external display connectivity and there are 3 USB 2.0 ports for data transfers. There are no USB 3.0 ports of any on this laptop.
It has RJ45 port for broadband internet connection and for networking and the 3-in-1 card reader on it is very useful to read your camera and mobile data. For microSD cards you will need to buy an microSD to SD card adapter. Also reads xD and MicroStick.
We recommend this Dell Vostro laptop to anyone who needs a big display and processing power for multi tasking works. It will be a great laptop once you add an additional RAM.
Related Laptops