Dell Vostro 2520 Laptop
(+) PROS:

3 Years Warranty




(–) CONS:

Best for Business
Dell Vostro 2520 Laptop Specification:
OSWindows 8
Screen15.6 inch
ProcessorCore i5-3rd Gen
RAM4GB DDR3
Storage500GB
GraphicsIntel HD 4000
DVD Drive
Camera
Card Reader
Battery
Connectivity
Ports
Weight
Max.Thick
Warranty
Dell Vostro 2520 Laptop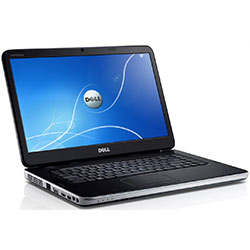 This Dell Vostro is a 15.6 displayed , Core i5 3rd Generation processor powered laptop pre bundled with Windows 8 Operating system. This comes with 3 Years of Dell warranty. If you are looking for a 14 inch displayed laptop with the same specs, look at the Dell Vostro 2420 (i5 3rdGen,4GB,500Gb,14,Win8) which comes in same price like this model.
Dell Vostro laptops are good in design and generally it is good for business people. Particularly we recommend this model the best business laptop as it comes with 3 years of warranty which gives long term value on your investment.
The RAM on this laptop is 4GB and extendable upto 8GB. The HDD space is 500GB. There is DVDRW drive. The HDMI port and VGA Port on this laptop delivers video output to your external display devices like your monitor or HDTV with HDMI input. There is RJ45 port for you to connect to broadband connection and for Networking connection. There is Wifi (802.11 b/g/n) and Bluetooth on it for your connectivity options.
This laptop is fast and deliver stunning HD videos, thanks to the integrated Intel HD 4000 Graphics and the i5 processor. A perfect laptop for Business people.
Related Laptops