Dell Vostro 2520 Laptop
(+) PROS:

Design Students




(–) CONS:

Great Value for Money
Dell Vostro 2520 Laptop Specification:
OSWindows 8
Screen15.6 inch
ProcessorCore i5-3rd Gen
RAM4 GB DDR3
Storage500GB
GraphicsIntel HD 4000
DVD Drive
Camera
Card Reader
Battery
Connectivity
Ports
Weight
Max.Thick
Warranty
Dell Vostro 2520 Laptop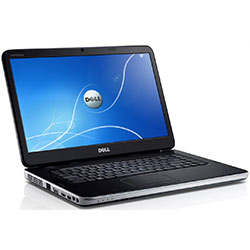 If you are looking for a cheap and at the same time need more processing power with Windows 8 Operating system, this Dell Vostro 2520 laptop model will suit your need. It comes with DVDRW drive and 4GB of DDR3 RAM (Expandable upto 8GB). This laptop would be a perfect fit for programming students and Designing students, as it has good processor and 15.6 inch of screen. There is no Dedicated graphics on it and the Integrated graphics of Intel HD 4000 is quiet powerful.
View big product image of Dell Vostro 2520
To play games is not at all a problem. For high end games, you may have to look for a laptop with dedicated graphics. But, it is not at all a problem to play most of the modern latest games available in market with this Intel HD 4000 graphics. Playing HD videos on this laptop is smooth and the audio quality is crisp and loud.
The body design of this dell vostro laptop is not sleek. The max thickness of the body is 34.5mm. On the sides it has 3 numbers of USB 2.0 ports, HDMI, RJ45, Audio Jacks and DVD RW Drive. The air vent is really big  to avoid any high temperature rise.
We recommend this for anyone who need more power than the i3 Processor and at the same time it should be cheap near to Rs-35000. It is a best laptop offer from Dell for college students and designing students.
By the way, if you are in doubt about playing games on this laptop, check out this video which shows you the games playing ability of similar laptop with Intel HD 4000 graphics and 4GB of RAM on it.
Related Laptops