Dell Vostro 2520 Laptop
(+) PROS:

Very Basic




(–) CONS:

Cheap Price
Dell Vostro 2520 Laptop Specification:
OSDOS
Screen15.6 inch
ProcessorPentium Dual Core B960
RAM2GB DDR3
Storage320GB
GraphicsIntel HD Graphics
DVD Drive
Camera
Card Reader
Battery
Connectivity
Ports
Weight
Max.Thick
Warranty
Dell Vostro 2520 Laptop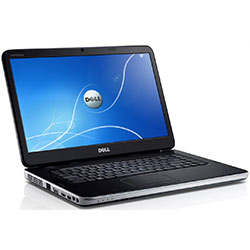 If you are looking for a Dell Laptop for your day to day work, without much processing power and the cheapest price,this model which comes with Intel Pentium Dual Core processor B960 and 15.6 inch display. It comes with DOS operating system. Has DVDRW drive and the HDD capacity is 320GB. It is a very basic laptop from Dell with good body build quality and very affordable price. If you are looking for a basic laptop without Windows 8 bundled, this is the right choice for you.
It comes with Gigabit Ethernet Port and HDMI port for those who need it. Apart from that it has VGA, USB 2.0(3Nos) and Audio in/out ports. The Wireless LAN on it is IEEE 802.11b/g/n and the Bluetooth is V4.0HS type. The graphics on it is the integrated Intel HD graphics. As we said earlier, it is basic laptop good for basic computer operations. Not a powerful machine which works on heavy graphical designing or game playing.
Related Laptops