Dell Vostro 2520
Dell Vostro 2520 Specification:
OSWindows 7 Home Basic
Screen15.6" HD LED Screen
ProcessorCore i3 Sandy Bridge 2328M Processor
RAM2GB DDR3 RAM
Storage500GB Hard Disk Drive
GraphicsNo Dedicated Graphics
DVD Drive
Camera
Card Reader
Battery
Connectivity
Ports
Weight
Max.Thick
Warranty
Dell Vostro 2520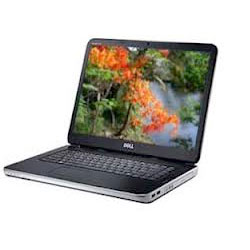 It is a brand new product of Dell- the Dell 2520 OS. It is equipped with an Intel processor of mid range and a larger display. It has a unique track pad that makes the user feel so soft and comfortable, in spite of the tight works. The wonderful Vostro 2520 laptop is made up of an aluminum content mixed with other textures too at the back. The International brand Dell 2520 OS renders excellent features with highest quality. The Anti Glare display of the laptop is made up of High Definition and is powered by the Intel processors of the second generation that enhances the performance to be accurate.
Dell Vostro 2520
The display screen is made up of HD WLED and Anti Glare that sizes up to 15.6 inches. The resolution goes to 1366 x 768 pixels. This Dell 2520 comes with Windows 7  Home Basic . The touch pad in Dell 2520 OS is enabled with two buttons and the keyboard is pretty good with Dell Chiclet keyboard. The hard disk drive can be used for data storage of  500 GB  at an rpm of 5400 SATA HDD. Otherwise the RAM memory is of 2 GB with 1600 MHz speed. The video card is featured with Intel HD for Graphics 3000 and the chipset with an express chipset of Intel mobile HM75. When it comes to the audio connection, there are 2 speakers and an HD camera of 1.0 MP along with Digital Microphone. Wireless and wired connection is possible with Dell 2520 OS through Bluetooth, Wi-Fi 802.11b/g/n and Gigabit Ethernet respectively.
Related Laptops