HP 2000-2116TU
(+) PROS:

For IT Students




(–) CONS:

Best Performer
HP 2000-2116TU Specification:
OSDOS
Screen15.6" Brightview LED Display
ProcessorCore i5 Processor
RAM2GB DDR3
Storage500GB Hard Disk Drive
GraphicsIntel HD 4000
DVD Drive
Camera
Card Reader
Battery
Connectivity
Ports
Weight
Max.Thick
Warranty
HP 2000-2116TU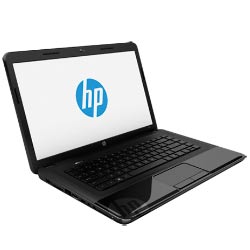 Another value for money offer from HP with Core i5 processor and with Linux OS. The new HP 2000 2116TU Laptop has great feature set with latest connectivity and communication options packed to make this a distinctive machine. Multitasking on this laptop is smooth and the Core i5 processor helps to achieve that without any lag. It is one of the best and cheap laptop best suitable for both business and every day use and highly recommended.
There is no doubt  on the design of this laptop and this is one of the best to attract anyone at first sight. The classic look and feel of this laptop comes from the smooth rounded edges with the imprinted design gives excellent feeling while using it. The physical dimension of this laptop is 375.9mmX247mmX36mm, which is not thin  compared to Ultrabooks. But considering the price, it not a big problem to carry actually. The 2.45 KG wieght of this HP 2000 2116TU is not so heavy to carry.
The display size of this laptop is 15.6 HD with a resolution of 1366×768 pixels resolution. Not fit to watch 1080P HD videos with the true resolution. However, for watching 720P videos, the HD Brightview LED Backlit display delivers sunning clarity with great amount of brightness. The keyboard is a full sized keyboard with separate numerical keys for convenience allows for fast typing. The touchpad is not bad on this machine, which gives smooth scrolling and responsive multi gesture support. To navigate with this touchpad is not a big issue at all.
Anyone can doubt at the performance of this laptop while looking at its good looking design and cheap price. Actually HP did a wonderful job on this laptop without sacrificing both. First of all, the processor on this laptop is not a 2nd Generation type. Actually it is a 3rd Generation Core i5 3210 Mobile processor with a clock speed of 2.5GHz and a Turbo Boost of 3.10GHz whci helps this laptop achieve best performance while starting and working with multiple programs at a time. The 3MB cache memory on this processor is an added advantage on executing opened operations with swiftness.
The system in built memory is only 2GB which is basic now a days. But it is expandable up to 8GB and considering the low cost of memory modules, adding a 4GB memory module will not cost you much. The 500GB of SATA Hard disk drive is not a big attraction but quiet enough to store your data. There is no dedicated graphics on this machine. However the processor integrated Intel HD 4000 graphics is aimed at playing games at low settings smoothly without any trouble. Watching 720P HD videos is not at all a problem with this HD 4000 graphics which is the latest integrated graphics from Intel at this moment.
As we said earlier, HP did not compromised anything on this machine, the speakers on this laptop  are Altec Lancing High Definition type which delivers clarity and pristine audio which gives pleasant experience while listening to music and watching videos. For video chatting, the 0.3 Mega pixel camera in the front is good enough and the inbuilt microphone is also clear. 0.3Megapixel camera is preferred by most who have moderate internet connection speed. Having higher resolution for video chat will give staggering movement if your internet connection is slow.
There are USB 2.0 ports on the side of this laptop. To connect the display to an external monitor, you have HDMI and VGA both on the sides. Apart from the connectivity ports, there is 5 in 1 Multi card reader at the side as well. To connect to the Internet, you have 10/100 Ethernet RJ45 port. Not a Gigabit LAN here. The Bluetooth on this laptop is the latest type 4.0+HS which allows faster data transfer both sides.
The battery is a 6 cell Li-Ion type which allows a battery standby time of about 3Hours which is normal. There is one 65W AC power adapter comes with this laptop for system power supply and charging. Overall this HP 2000 2116TU laptop provides most of the features with lot of power for both everyday personal use as well as for multi tasking and gaming. A highly recommended laptop with Core i5 processor at an affordable price tag.
Related Laptops