HP 2000-2202TU Laptop
(+) PROS:

College Students




(–) CONS:

Value For Money
HP 2000-2202TU Laptop Specification:
OSWindows 8
Screen15.6 inch
ProcessorCore i3 2nd Generation
RAM2GB DDR3
Storage500GB
GraphicsIntel HD 3000
DVD Drive
Camera
Card Reader
Battery
Connectivity
Ports
Weight
Max.Thick
Warranty
HP 2000-2202TU Laptop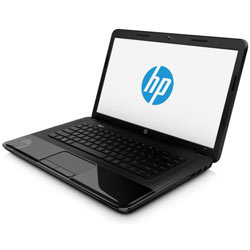 It is a 2nd Generation Core i3 powered laptop without any dedicated graphics. This HP laptop model 2000-2202TU comes with bundled Windows 8 OS and the display size is 15.6 inch. This laptop best suites for students who are looking for a good laptop both physically and from the software side. Windows 8 plus Core i3 within very reasonable price is the advantage of this laptop.
You may expand it's memory up to 8GB. There is an additional memory slot for memory upgrade purpose. The display on this HP 2000-2202TU laptop is 15.6″ diagonal HD BrightView LED-backlit Display (1366 x 768).
You have to sacrifice some important features on this laptop due to it's low price offer. There is no HDMI out port on it. Also there is no USB 3.0 ports for fast data transfers. The LAN is 10/100 not a gigabit one.  There is no separate numerical keys if you are looking for one on this 15.6 displayed laptop.
It is a basic laptop well suitable for college students.
Related Laptops