HP 2000-2312TU
(+) PROS:

College Students




(–) CONS:

Cheap Price
HP 2000-2312TU Specification:
OSWindows 8
Screen15.6 inch
ProcessorPentium Dual Core B960
RAM2GB DDR3
Storage500GB
GraphicsIntel HD Graphics
DVD Drive
Camera
Card Reader
Battery
Connectivity
Ports
Weight
Max.Thick
Warranty
HP 2000-2312TU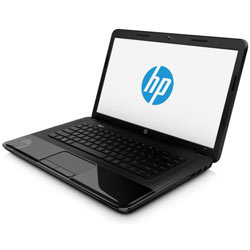 If you are looking for a laptop strictly under the price of Rs-30000 with Windows 8 OS bundled, this HP 2000-2312TU with good build quality is the right choice for you. We said in our another laptop review which is HP 2000-2202TU as the best laptop for college students. But this one will be another less CPU powered laptop for students who are not ready to go above the price of 30000. The only drawback on this laptop is, it comes with the Pentium Dual Core processor B960 which is a Dual core processor with 2 Threads.
The graphics on this laptop is Intel HD Graphics which is not a dedicated graphics. This shares memory with the installed memory. The installed memory on this laptop is 2GB which may need to be upgraded to 4GB or 8GB if you work on multiple programs open at a time or playing games. Here we provided two Youtube videos for your reference to show how the games plays well on a similar laptop with same processor.
Watching HD videos on this HP 2000-2312TU laptop is not at all a problem. Overall this is a basic laptop with good enough power to run Windows 8 OS and some PC games on it without any big trouble.
GTA IV PC Game Play Video on B960 processor
FIFA 12 – UEFA EURO 2012 Play Video on B960 Processor

Drawbacks on this HP 2000-2312TU
No HDMI Port
No USB 3.0 Port
Separate Webcam
No Dedicated Graphics
No Gigabit Ethernet
Related Laptops