HP Laptop Envy m6-1102TX
HP Laptop Envy m6-1102TX Specification:
OSWindows 8
Screen15.6" WLED Screen
ProcessorCore i5 -3210M Processor(3rd Gen)
RAM2GB DDR3 RAM
Storage750 GB Hard Disk Drive
Graphics2GB Dedicated Graphics
DVD Drive
Camera
Card Reader
Battery
Connectivity
Ports
Weight
Max.Thick
Warranty
HP Laptop Envy m6-1102TX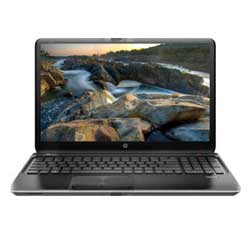 A high end laptop from HP with Core i5 processor, 2GB dedicated graphics and 6GB of DDR3 memory. Comes with the latest Windows 8 operating system. The 2GB of AMD Mobility Radeon HD 7670M is a real winner on this laptop which gives smooth gaming experience.
Related Laptops