HP Pavilion Sleekbook 14-B049TU
(+) PROS:

College Students




(–) CONS:

Cheap Price
HP Pavilion Sleekbook 14-B049TU Specification:
OSWindows 8
Screen14inch
ProcessorCore i3-2367-1.4GHz
RAM4GB DDR3
Storage500 GB HDD
GraphicsIntel HD 3000
DVD Drive
Camera
Card Reader
Battery
Connectivity
Ports
Weight
Max.Thick
Warranty
HP Pavilion Sleekbook 14-B049TU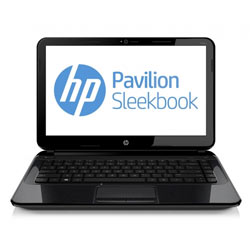 HP understand the buyers changing requirement and offer new laptop models with attractive feature set at an affordable price. This HP Pavilion Sleekbook is another great deal from HP. This model 14-B049TU priced below Re:30000 comes with Core i3 processor and Windows 8 OS bundled. With the 4GB of RAM, you will never need to upgrade your memory capacity with an additional RAM module. This is a complete pack and we highly recommend this laptop for anyone who may not need high CPU and Graphics power.
The drawbacks on this laptop are,
It does comes with the Integrated Graphics which is Intel HD 3000. Not so powerful like HD 4000 or a dedicated Graphics. So, you may not get good gaming experience. Playing HD videos are not a problem.
The Core i3 processor on this laptop is a 2nd Generation type, which is not so powerful.
14 inch Display
No DVDRW Drive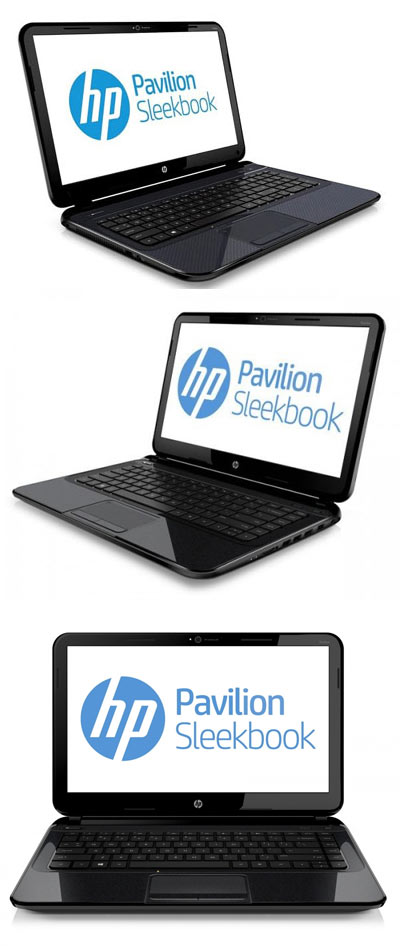 Related Laptops