HP Pavilion Sleekbook 14-B104AU
(+) PROS:

Students and Beginners




(–) CONS:

Cheap Price
HP Pavilion Sleekbook 14-B104AU Specification:
OSWindows 8
Screen14inch
ProcessorAMD E1-1200 Processor
RAM2GB DDR3 1066
Storage500GB
GraphicsRadeon HD 7310 Gfx
DVD Drive
Camera
Card Reader
Battery
Connectivity
Ports
Weight
Max.Thick
Warranty
HP Pavilion Sleekbook 14-B104AU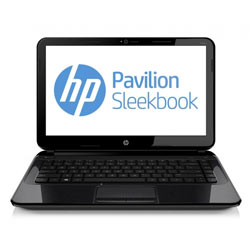 AMD's E1-1200 processor with this HP Sleekbook model No:14-B104AU is a well suitable and very affordable laptop with Windows 8 OS bundled. This is not a power machine. You can not compare it's CPU work power with any of those Core i3 or Pentium Dual core Processors. But, AMD did a wonderful job on this processor to get a very smooth Windows 8 UI experience. This processor is optimized for Windows 8 – HTML5 and Metro UI.  If you need a very cheap laptop with good enough power to run on Windows 8, This is the one.
Advantages:
It is very cheap with Windows 8
Quality Hardware and HP support
Good for light usage
Good battery run time ( 11HRs in Windows idle and 4 Hrs while playing flash games)
Disadvantages:
What about gaming on this HP 14-B104AU Laptop?
Like we said earlier, this is not a power machine to play 3d games in high FPS. But, playing online flash games won't be a problem. If you are serious gamer, this is not for you.
Overall this is a basic laptop which is more than enough for people who need laptops for basic computer operation like sending emails, web browsing and document editing. As it has only 2GB of RAM, multi tasking on it also a big question.
The Graphics Processing Unit (GPU) is  Radeon HD 7310 which is integrated on to the processor and shares the 2GB RAM. There is no dedicated memory for GPU. That will also hurt the overall performance of this laptop.
A nice laptop with reasonably good feature and very cheap price. We recommend this laptop for light users. If you are looking for a laptop to gift to some one, this would be your best choice.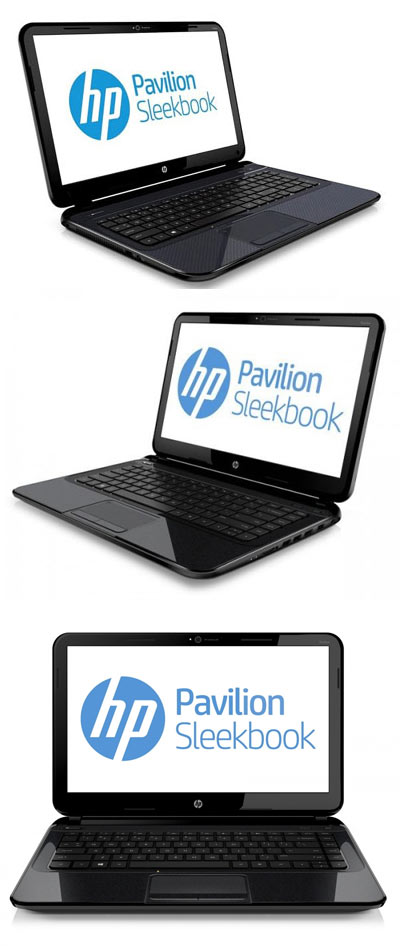 Related Laptops