Micromax Canvas Lapbook L1160
(+) PROS:

This is one of the cheapest mini laptop with 11.6 inch screen and Windows 10 operating system. The advantage of buying this laptop from Micromax is the already well established network of authorized service centers in India. Warranty claim and repair of this laptop is not a difficult task in India. For this price, this laptop is a good value for money offer. The build quality is good and it has good display and connectivity options. You could easily install softwares like Tally, Microsoft office 360, Autocad, Adobe Photoshop, etc., on this laptop to work while you are on the move. You will feel the fast booting of the machine and quick opening of softwares due to the flash based storage. The weight is less than 1.2Kg allows you to feel light while you travel a lot.




(–) CONS:

The biggest drawback on this laptop is the storage capacity. The 32 GB of total eMMC storage is not good enough to store your files, install apps and to make OS upgrades. The moment you buy this laptop, you need to buy an additional microSD card of 64GB (Price-Rs:1300 Approx) to make this laptop a perfect machine.
Micromax Canvas Lapbook L1160 Specification:
OSWindows 10 Home
Screen11.6inch IPS
ProcessorIntel ATOM Z3735F Processor
RAM2GB DDR3 RAM
Storage32GB eMMC Storage (Supports 64GB microSD)
GraphicsIntegrated HD
DVD DriveNo DVD Drive
Camera640*480 Front Camera
Card ReadermicroSD card slot
Battery4100mAH Battery
ConnectivityBluetooth, WiFi
Ports2x USB2.0, 1x HDMI, 1x LAN, 1x Audio IN/OUT
Weight1.13KG Weight
Max.Thick18mm Thick
Warranty1 Year Warranty
Micromax Canvas Lapbook L1160
Best alternative to this laptop: RDP Thinbook with 14inch display and Windows 10 – Rs:11499 Only
Related Laptops
MICROMAX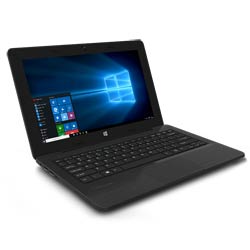 OSWindows 10
Screen11.6" IPS Touch
ProcessorATOM Z3735F 1.33GHz
RAM2GB RAM
Storage32GB Flash Storage
MICROMAX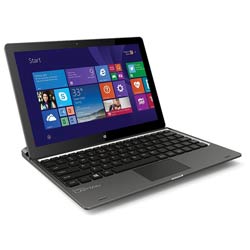 OSWindows 8.1
Screen10.1" IPS Touch
ProcessorATOM Z3735F 1.33GHz
RAM2GB RAM
Storage32GB Flash
MICROMAX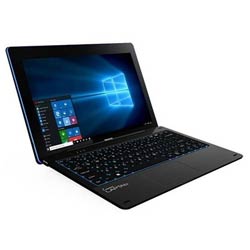 OSWindows 10
Screen11.6" IPS Touch
ProcessorATOM Z3735F 1.33GHz
RAM2GB RAM
Storage32GB Flash Drive