Lenovo S110 59-328520
Lenovo S110 59-328520 Specification:
OSWindows 7 Starter
Screen15.6" LED Screen
ProcessorN2600 Processor
RAM2GB DDR3 RAM
Storage320GB Hard Disk Drive
GraphicsNo Dedicated Graphics
DVD Drive
Camera
Card Reader
Battery
Connectivity
Ports
Weight
Max.Thick
Warranty
Lenovo S110 59-328520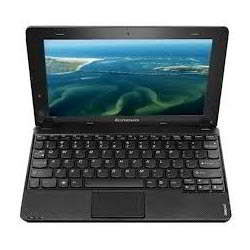 The system memory of the Lenovo S11059-328520 laptop is highly configured with N2600 and the hard disk drive is about 320GB which all form of users can afford it. The user can use the OS as win 7 Starter and you can afford it any color depends upon your wish. With this you can enjoy your favorite music, videos and data's. You can connect the Lenovo S11059-328520 laptop with Bluetooth, so that you are always be updated. The user can also make use of 2.0 ports with Multi card facility that helps you without giving burden. The display of the laptop is made up of with LED bulb with the size of 15.6 inches. With the bold color of display, there is no chance for getting any eye problems. The Lenovo looks very stylish and portable with sleek design and curved edges which help to handle in an easy way.
Availabilities in the Laptop
The internal source of the battery in the Lenovo S11059-328520 laptop is rechargeable and the user can connect with the Ac adapter. The battery will remain you for longer period of time at the extend rate of 3 times longer. The user can manage the battery level with the use of Maxi Miser and power management utility. The Lenovo S11059-328520 laptop consists of six cell battery with the voltage of 10.8 volt and it has the suspended charge of 3.6 hour. It also consists of security chip that you can prevent all your data's from the intruders. While handling the laptop you may look in an elegant way and it will act as friendly manner. The user can connect the mic and speaker with the Lenovo S11059-328520 laptop which will give you higher effects of sounds to enjoy the music. You can acquire the faster mode of facility in internet to get the data and download it at instantly.
Related Laptops