Samsung 300V5A-A08IN
Samsung 300V5A-A08IN Specification:
OSWindows 7 Premium
Screen15.6" Display
ProcessorIntel Core i3-2350M
RAM4GB DDR3 RAM
Storage750GB HDD
GraphicsNo Dedicated Graphics
DVD Drive
Camera
Card Reader
Battery
Connectivity
Ports
Weight
Max.Thick
Warranty
Samsung 300V5A-A08IN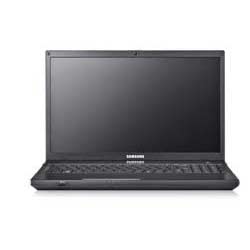 Samsung 300V5A-A08IN laptops are one of the best laptop with all the amazing features in affordable cost. The processor used in this system is Intel core i3 processor and it has the memory storage capacity of 4 GB. The 750 GB hard disk drive enables the user to store large amount of audio, video and music files. The keys are extended for the full length of the laptop, which is very much useful in typing. The typing comfort of the user is increased with the soft keys and the keys are isolated from each other with maximum spacing.  The display is 15.6 inches wide screen and the high resolution quality of the screen delivers crystal clear picture. This black and silver combination of Samsung 300V5A-A08IN laptop grabs the attention from longer distance. Even though the display is wide, the user can carry these laptops in single hand. The speaker on the laptop delivers high quality sounding system.
Battery and performance
The battery is made of 6 cells Lithium-ion, which provides backup for longer time. The Samsung 300V5A-A08IN laptop is provided with several ports including the 3 USB port, 1 VGA port, head phone jack and a HDMI. The webcam is present in the front side of the system and the chapping is more enthusiastic with its 1.3 Mage pixel camera. These types of Samsung 300V5A-A08IN laptops are offered with one year warranty and the user gets a battery and an adaptor on their purchase. The DVD RW provided on the laptop enables the user to read and write data from or on DVD. The Bluetooth communication and memory Card reader options also exist in these laptops. This Samsung laptop consumes only 60 watt, which is highly economic and environment friendly. The Samsung laptops are offered with basic windows 7 Home package, Norton Security system and Samsung recovery solution. Carry all your functions in few seconds by using this unique Samsung 300V5A-A08IN laptop. This model is highly appropriate for all types of business needs and home applications. 
Related Laptops