Samsung NP530U4C-S01IN
Samsung NP530U4C-S01IN Specification:
OSWindows 7 Premium
Screen14.1 inch Display
ProcessorIntel Core i5-3317U
RAM6GB DDR3 RAM
Storage1TB HDD with 24GB Express Cache
Graphics1GB Graphic(Nvidia GT620M)
DVD Drive
Camera
Card Reader
Battery
Connectivity
Ports
Weight
Max.Thick
Warranty
Samsung NP530U4C-S01IN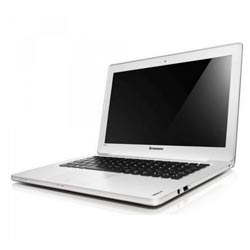 Samsung NP530U4C-S01IN (3rd Gen Processor) is the ultimate choice for those who require professionalism in style and performance. This Samsung notebook is an ultra light weight laptop suitable for types of applications. The compact and slim body of the system fits it into even small portfolio bags. The laptop grabs the attraction of the viewers with its ultimate silver colour. This Samsung laptop is powered by the highly advanced 3rd generation i5 processor. The latest advanced processor delivers high speed performance on all types of applications including internet surfing and with games. Since, the Samsung NP530U4C-S01IN(3rd Gen Processor) is offered with the basic windows Home 7 premium package the buyer can start their working from the time of purchase. The storage capacity of RAM is 6 GB, which ensures high quality performance at multitasking. The hard disk drive is very compact, but 1 TB SATA drive provides enough space to store all types of data.
Added features
The display screen is 14.1 inches, the wider screen with amazing resolution quality mesmerizes the viewer. The screen has the special feature of image enhancer, which enhances the quality of the poor image. The anti-reflective property of the Samsung NP530U4C-S01IN (3rd Gen Processor) provides the perfect picture in all type of lighting. The viewing experience is much improved wider and brighter screen. This laptop can be easily connected to other systems using the VGA adapter and the HDMI port. These laptops are made of highly durable fiber glass material, which are helpful in reducing the weight. All the internal components are made of highly standard material and it absorbs the shocks. The speciality of this Samsung NP530U4C-S01IN (3rd Gen Processor) laptop is their booting time. The operating system can be booted in the system within 20 seconds which is not possible with other models. The system wake time is very much reduced and Samsung NP530U4C-S01IN (3rd Gen Processor) takes only 2 seconds to load the system and the internet surfing rate is improved to a great extent.
Related Laptops