Samsung 300V5A-S0LIN
Samsung 300V5A-S0LIN Specification:
OSWindows 7 Home Basic
Screen15.6 Inch HD LED Glare Anti-Reflective Display
ProcessorIntel® Core™ i3 Processor 2350M
RAM4GB DDR3 RAM
Storage750 GB Hard Disk Drive
Graphics1GB gDDR3 NVIDIA® GeForce® GT 520MX Graphics
DVD Drive
Camera
Card Reader
Battery
Connectivity
Ports
Weight
Max.Thick
Warranty
Samsung 300V5A-S0LIN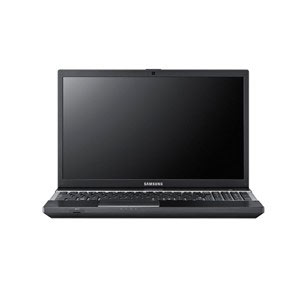 The Samsung 300V5A-S0LIN belongs to Intel® Core™ i3 Processor 2350M (2.30GHz, 3MB L3 Cache) meant for better access to the reading and writing of data. It is loaded with Genuine Windows® 7 Basic with smart performance technologies.It has 15.6 HD LED Display (1366 x 768), the intelligent Anti-Reflective technology functions at a controlled environment, such as darkened rooms,brighter whites and are sharper to view images and films.
NIVIDIA GEFORECE gt 520mx DDR3 graphics is a powerful feature in this laptop that works at a lower energy. It contains 4GB DDR3 of  RAM and 750 GB of Hard Disk Drive.
It looks simple enough for a design and comes with black colour. Its 1.3MP HD camera capture the scene smartly.
Related Laptops