Toshiba C850-E0011
(+) PROS:

Cheap & Best




(–) CONS:

Recommended
Toshiba C850-E0011 Specification:
OSDOS
Screen15.6 inch
ProcessorIntel Celeron B850 1.8GHz
RAM2GB DDR3
Storage320GB
GraphicsNo Deidcated GFX
DVD Drive
Camera
Card Reader
Battery
Connectivity
Ports
Weight
Max.Thick
Warranty
Toshiba C850-E0011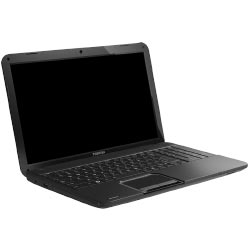 If you are looking for laptop under Rs:20000, this is the best and perfect piece from Toshiba. Powered by Intel Celeron Dual Core processor B840 with a clock speed of 1.90GHz. The display size is 15.6inch. The storage on this laptop is 320GB Hard disk drive and the RAM is 2GB DDR3 which is good enough for a basic laptop for daily usage at an affordable price.
Most importantly this laptop comes from Toshiba, a well known brand with good customer reputation. This particular C850-E0011 Laptop model has everything to run it for daily computer usage like Internet browsing, document editing and photo editing. You could also play videos of HD quality without any issue with the Integrated graphics on it. The 6cell Lithium-Ion battery provides excellent backup time. There is a DVD Super Multi drive to burn and read your CD or DVD discs.
The audio from the speakers a clear and enjoyable. For connectivity it has Bluetooth 4.0 and 2 Nos of USB 2.0 ports and 1No of USB 3.0 port. There is one HDMI port for HD video connection.
It has 10/100Mbps Ethernet LAN port and Wifi IEEE 802.11b/g/n for Internet and LAN connectivity. The keyboard on this Toshiba C850-E0011 laptop is a full sized one with separate numerical keys which provides good typing experience.
Over all this is a cheap and best offer for the price conscious minds. Highly recommended.
Weighing 2.2KGs which is heavy but looking at the price it is acceptable. The operating system comes with this laptop is DOS.
Related Laptops