Toshiba C850-P0011
Toshiba C850-P0011 Specification:
OSNo Operating System
Screen15.6" Display
ProcessorIntel Pentium B960 Dual Core Processor(2.2 GHz)
RAM2GB DDR3 RAM
Storage320GB SATA
GraphicsIntegrated Intel® HD Graphics
DVD Drive
Camera
Card Reader
Battery
Connectivity
Ports
Weight
Max.Thick
Warranty
Toshiba C850-P0011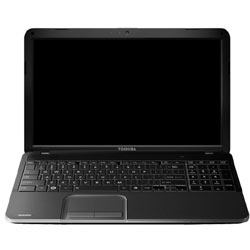 This is another cheap Toshiba Laptop with 15.6inch HD screen comes without operating system. The processor on this laptop is Intel Petium B960 2.2GHz, which is a dual core processor capable to operate smoothly on daily basic uses like Internet browsing, Document editing, etc.,
Weighing 2.3 Kgs. There are USB 2.0, USB 3.0, HDMI, RGB and RJ45 ports on the side of this laptop. The Bridge Media Slot on this laptop is nothing but a Multimedia card reader which is 5-in-1 type. ( Not supports SDHC and CF Cards)
Best offer from Toshiba if you are looking for a laptop without OS pre-installed which should be cheap at the same time with all the needed latest features.
Related Laptops