Toshiba Satellite C850-P5010
Toshiba Satellite C850-P5010 Specification:
OSDOS
Screen15.6" LED screen
ProcessorIntel® Pentium B950 processor (2 MB L3 cache, 2.1GHz,)
RAM2 GB DDR III RAM
Storage320 GB Hard Disk
GraphicsIntel HD Graphics
DVD Drive
Camera
Card Reader
Battery
Connectivity
Ports
Weight
Max.Thick
Warranty
Toshiba Satellite C850-P5010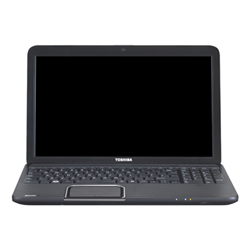 A majestic laptop is powered by Intel Pentium Dual Core 2nd generation with 15.6″ LED screen along with mobile Intel 7 series  express chipset with turbo boost technology upto 3.0 GHz. The operating system of this laptop is free DOS. RAM capacity is 2GB DDR3 1333 MHz but it has only 320 GB of Hard Disk Drive. It has a distinctive features of Wireless LAN (WiFi)and better speakers with Toshiba audio and video enhancement. Intel HD Graphics are the special features of this laptop. HD Clear Super View LED TFT Screen provides extraordinary clarity while watching HD videos. It is inexpensive especially meant for college students for its reasonable price and  innovative feature.  
Related Laptops