Acer E5-573 Laptop (i3/1TB/Linux)
(+) PROS:

Comes with the 5th generation Core i3 Processor. 1TB of storage space to store big files without needing an external hard drive. 4GB of RAM is good enough for Windows 10 multi tasking. Installation of Windows 10 and using it on this laptop is very smooth. Good build quality with good features from Acer Laptops under 30000 rs in India. Good value for money laptop. Just buy it and install your preferred OS and save some money.




(–) CONS:

Comes with Linux OS. However Windows 10 installation on this laptop is not at all an issue. No big complaints on this laptop.
Acer E5-573 Laptop (i3/1TB/Linux) Specification:
OSLinux OS
Screen15.6inch (1366x768 HD)
ProcessorIntel Core i3 5005U -2GHz
RAM4GB DDR3 RAM
Storage1TB HDD
GraphicsIntel HD 5500 Graphics
DVD DriveDVD RW Drive
Camera720P Webcamera
Card ReaderSD Card reader
Battery4 Cell Battery
ConnectivityWiFi 802.11 ac, Bluetooth 4.0
Ports1x USB2.0, 2x USB 3.0, HDMI Port, VGA Port, Mic/Headphone Jack
Weight2.4Kg Weight
Max.Thick29.2mm Thickness
Warranty1 Year
Acer E5-573 Laptop (i3/1TB/Linux)
5th Generation i3 Processor, 1TB Hard disk drive and 4GB of RAM is a good deal. A premium looking laptop priced under 30000 and just above 25000. Good keyboard, touch pad and clear display. Comes with all connectivity and latest communication options. A perfect laptop for Windows 10 OS installation.
Good for most of the regular computer users and college students. Just buy and install your favorite operating system for a satisfying experience.
Highly recommended Acer laptop. Comes with Linux operating system and you need to install your liked OS from your side. Considering the price and hardware features, this is a perfect laptop without any big complaints from customers.
Just go for it if you could manage installing your own OS.

Related Laptops
ACER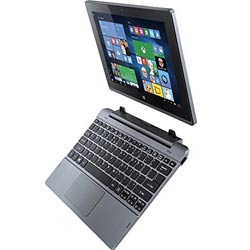 OSWindows 10
Screen10.1" IPS Display
ProcessorAtom Z3735F 1.33GHz
RAM2GB RAM
Storage32GB Flash Storage
ACER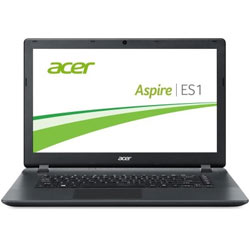 OSLinux
Screen15.6inch 1366x768 HD
ProcessorAMD E1-2500 Processor 1.4GHz
RAM4GB DDR3 RAM
Storage1TB Hard Disk Drive
ACER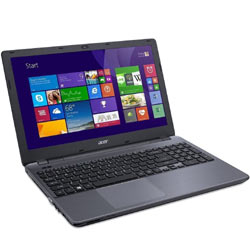 OSWindows 8.1
Screen15.6 inch HD
ProcessorIntel Core i3 1.7GHz
RAM4GB RAM
Storage500GB HDD