Dell Inspiron 3542 Laptop
(+) PROS:

Best price with well enough power and feture for basic and intemediate computer users. 1TB HDD and Windows 8.1 is the good at this price




(–) CONS:

HP and ACER have models with same specification at less than this price. But Dell is recommended for it's fantastic after sales support.
Dell Inspiron 3542 Laptop Specification:
OSWindows 8.1
Screen15.6" HD Anti-glare
ProcessorCorei3 4005U 1.7GHz
RAM4GB DDR3 RAM
Storage1TB HDD
GraphicsIntel HD 4000 GFX
DVD DriveTray loading DVD/CD drive
Camera720P HD Web camera
Card ReaderMemory card reader
Battery4 Cell 40WHr Battery
ConnectivityBluetooth 4, WiFi 802.11bgn
PortsUSB 3.0x1, USB2.0x2, LAN Ports
Weight2.4KG
Max.Thick25.6mm
Warranty1Year Warranty
Dell Inspiron 3542 Laptop
This Dell Inspiron is a best offer with Windows operating system. It comes with the Windows 8.1 operating system and could be free upgrade to Windows 10 if you like to. The Intel Core i3 processor with the Integrated HD graphics 4000 is good enough for most of the basic and intermediate computer tasks.
The Windows 8.1 OS works smoothly without any complaint. This particular model is one of the best selling laptop model in India without any big complaints from the buyers. The 1TB hard disk drive, Windows8.1 OS and Core i3 processor is the best combination which moved this laptop to the best selling laptop category. The 15.6 inch anti glare HD screen is one of the best at this price. It comes with tray loading DVD/CD drive and memory card reader.
For connectivity you have Bluetooth and WiFi on it. For fast data transfer it has 1 x USB 3.0 port. Also have 2xUSB 2.0 port. The LAN port is for your network connection and all works just fine if you upgrade this laptop to Windows 10 without any need for you to look for drivers and install it. The price is just fine. Dell laptops in India provides outstanding service support in India.
Note: You could find better laptops in this under 35000 price range from other manufacturers also.
Related Laptops
DELL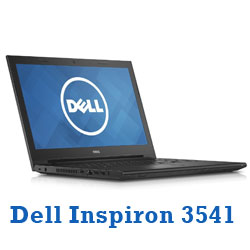 OSWindows 10 Home OS
Screen15.6 inch HD Screen
ProcessorAMD A6-6310 Processor
RAM4GB DDR3 RAM
Storage500GB Hard Disk Drive
DELL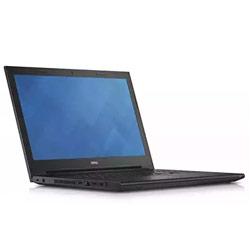 OSWindows 8.1
Screen15.6" Anti-glare
ProcessorCore i5-5200U 2.7GHz
RAM4GB RAM
Storage500GB HDD
DELL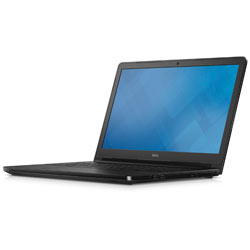 OSWindows 8.1
Screen15.6" LED Anti-glare
ProcessorCore i3 4005U 1.7GHz
RAM4GB RAM
Storage1TB Hard disk drive