HP Laptop 245 G4,P1b38PA
(+) PROS:

This is a cheap laptop and the processor gives you the performance slightly lower than a Core i3 5005U processor. But the Integrated graphics is good on this laptop while compare laptops comes with Pentium or Celeron processor. One of the best performing laptops under 20000 which is best suitable for light to medium computer users. Good build quality and good for frequent travellers.




(–) CONS:

No Windows 10 and you need to buy it separately. Considering the price and features, it is one of the cheap and best laptop. Nothing big to complain on this laptop.
HP Laptop 245 G4,P1b38PA Specification:
OSDOS
Screen14inch Anti-Glare Display
ProcessorAMD A6-6310 Quad Core P1B38PA
RAM4GB DDR3 RAM
Storage500GB HDD
GraphicsAMD Radeon R4 Graphics
DVD DriveDVD RW Drive
CameraHD Web Camera
Card ReaderSD, SDHC, SDXC Card Reader
Battery3 Cell battery
ConnectivityWiFi b/g/n, Bluetooth
Ports2x USB 2.0, 1x USB 3.0, RJ 45 LAN, HDMI, VGA, Audio in/out
Weight1.88KG Weight
Max.Thick2.53cm Thick
Warranty1 year Warranty
HP Laptop 245 G4,P1b38PA
While seeing the specs, the first thing comes to the mind of a laptop buyer is the AMD processor. If you are under the limit of 20000 rupees to spend, and looking for a decent performer like a laptop with Core i3 processor, this is one of them. Before you check all other specs, you need to check this CPUBoss comparison of processor features of AMD A6-6310 Quad Core Vs Intel Core i3 5005U. Note the performance difference and it is slightly lesser than the Core i3 but the graphics performance is one of the best at this price.
The Graphics processing unit frequency is good enough to play 3D games at decent fps. Also playing fast motion HD videos is not at all an issue on this laptop. The GPU is perfect for all your entertainment.
Windows 10 runs smooth on this laptop. There is no doubt about it. You could get Windows 10  drivers for it from the HP store.
Related Laptops
HP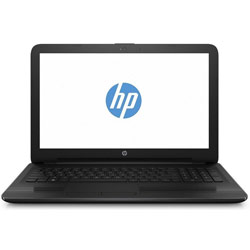 OSDOS Operating System
Screen15.6 inch HD LED Screen
ProcessorIntel Pentium N3710 1.6GHz Processor
RAM4GB DDR3 RAM
Storage1TB Hard Disk Drive
HP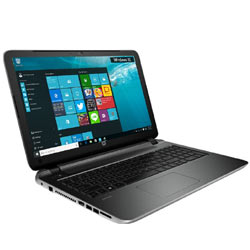 OSWindows 10
Screen15.6inch HD Screen
ProcessorCore i5 6200U 2.3GHz
RAM8GB RAM
Storage1TB HDD (5400rpm)
HP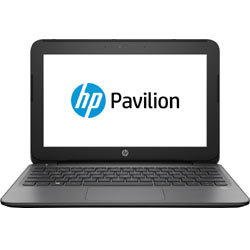 OSDOS
Screen11.6inch
ProcessorIntel Celeron N3050 1.6GHz Processor
RAM2GB RAM
Storage500GB HDD