Hp premium pavilion 630-Core i5 2430M
Price Unavailable
Hp premium pavilion 630-Core i5 2430M Specification:
OSFree DOS
Screen15.6" HP HD LED BrightView LED
ProcessorIntel 2nd generation Core i5-2430M
RAM2 GB DDR3 RAM
Storage500 GB hard Disk Drive
GraphicsNo Dedicated Graphics
DVD Drive
Camera
Card Reader
Battery
Connectivity
Ports
Weight
Max.Thick
Warranty
Also See: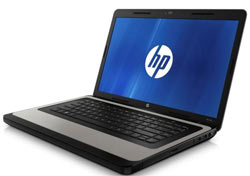 There are various series of HP laptops available in market all having different features but the laptop provided by Hp company is of good quality and all of them having an excellent speed. And most important is that hp 630 has Intel core i5, i3, core 2 duos, Pentium or Celeron processor installed. And in Hp laptops has enough RAM and hard disk available.The Hp premium pavilion 630 is highly featured having a memory of 2 GB and having a DVD spermatic optical drive and has a digital webcam. It is equipped with 6 cell battery.
And one of the most important features of this hp 630 laptop is about its processor. It is equipped with 2 generation Intel core i5-2430M processor installed. The HP Premium Pavilion 630 has display screen of 15.6 inch. It is affordable and can be used by anyone in day to day use.
Because of all this technical features the Hp premium pavilion 630 with high speed 2nd generation Intel core i5-2430M processor is comfortable and popular among all HP laptops.
Related Laptops