Lenovo G50-80 Laptop – 80E502Q6IH
(+) PROS:

A good quality laptop for most of your computer need with Windows 10 Pre installed. Good value for money




(–) CONS:

Nothing big to complain on this laptop
Lenovo G50-80 Laptop – 80E502Q6IH Specification:
OSWindows 10 64Bit
Screen15.6inch HD LED
ProcessorCore i3-5005U 2.0GHz
RAM4GB DDR3 RAM
Storage1TB HDD
GraphicsIntel® HD Graphics 5500
DVD DriveSupermulti Tray DVD Drive
Camera720P HD web camera
Card ReaderSD/MMC Card reader
Battery4Cell Battery
ConnectivityWiFi, Bluetooth 4.0
PortsUSB3.0 x 1, USB2.0 x 2, HDMI, LAN, Audio in/out
Weight2.5Kg
Max.Thick24.8mm
Warranty1 Year
Lenovo G50-80 Laptop – 80E502Q6IH
We call this one of the best configured laptop at very affordable price under Rs:30000. This comes with all the necessary feature set with good power to work smoothly for a multi tasker like you. The 5th Gen Intel® Core i3-5005U 2.0Ghz processor, 4GB of RAM and 1TB of HDD is the best you need on a perfect laptop.
Apart from this it has DVD drive, HD web camera and HDMI port which is are the additional essential features on a perfect laptop. The USB 3.0 port is an additional benefit on this laptop to transfer your files swiftly between your external devices.
The integrated Intel® HD Graphics 5500 is good enough to power your external HD LED screen if you intend to use it like a HD media player via HDMI port. The is one of best recommended and best selling laptop in India.
Related Laptops
LENOVO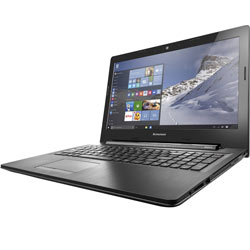 OSWindows 10 Home
Screen15.6 inch Screen
Processor5th Generation Intel Core i3 5005U Processor
RAM4GB DDR3 RAM
Storage1TB Hard Disk Drive
LENOVO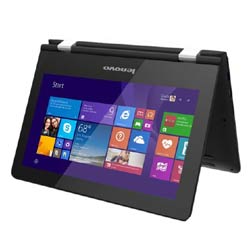 OSWindows 10 Home
Screen11.6 inch HD Touch Display
ProcessorIntel Pentium Quad N3540 2.16GHz
RAM4GB RAM
Storage500GB HDD
LENOVO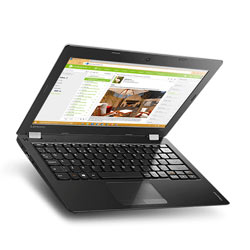 OSWindows 10 Home
Screen11.6inch HD LED Display
ProcessorIntel® Atom™ Z3735F Quad-Core Processor
RAM2GB DDR3 RAM
Storage32GB eMMC Storage