Dell Inspiron 3543 Laptop
(+) PROS:

Good 5th Generation processor with 2GB of dedicated graphics. Good clarity anti reflective screen. Comes with Windows 8.1 and could be upgraded to Windows 10. A decent laptop good for IT Students, Graphic professionals and Gamers.




(–) CONS:

In this price you could get laptops with 1TB HDD. This one comes with Windows 8.1 and you need to upgrade it from your end. No HDMI & VGA Ports
Dell Inspiron 3543 Laptop Specification:
OSWindows 8.1
Screen15.6" Anti-glare
ProcessorCore i5-5200U 2.7GHz
RAM4GB RAM
Storage500GB HDD
GraphicsNVIDIA(R) GeForce(R) 820M 2GB
DVD DriveTray loading DVD Drive
Camera720P HD webcam
Card Reader3 in 1 Card Reader (SD, SDHC, SDXC)
Battery4 Cell battery
ConnectivityWiFi 802.11b/g/n, Bluetooth 4.0
Ports2xUSB2.0, 1xUSB3.0, LAN Port, Audio in/out jack
Weight3.4Kg
Max.Thick25.6mm Thick
Warranty1 Yr warranty
Dell Inspiron 3543 Laptop
Model: 3543545002S.
We highly recommend this Dell Inspiron 3543 model to anyone who is looking for the best Core i5 powered laptop with dedicated graphics and Windows operating system pre-installed.  The NVIDIA(R) GeForce(R) 820M 2GB dedicated graphics is a good addition to this laptop. It provides good graphical processing capability while you work on graphics programs or playing  three dimensional games.
It has the the WiFi 802.11b/g/n and the Bluetooth 4.0 as communication options. For connectivity, it has two numbers of USB2.0 ports and 1 Number of USB3.0 port. Also has the RJ45 port for LAN connectivity. The DVD drive is tray loading type.
Overall this is powerful machine in a professional looking outer case.
Note: The same spec laptop available with 4th generation processor and AMD Radeon graphics at much higher price on online markets. Make sure to check that before make the purchase.
Related Laptops
DELL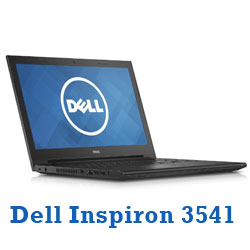 OSWindows 10 Home OS
Screen15.6 inch HD Screen
ProcessorAMD A6-6310 Processor
RAM4GB DDR3 RAM
Storage500GB Hard Disk Drive
DELL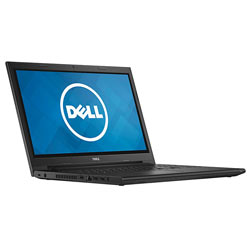 OSUBUNTU Linux
Screen15.6inch Anti-Glare
ProcessorIntel Core i3-4005U 1.7GHz
RAM4GB RAM
Storage500GB HDD
DELL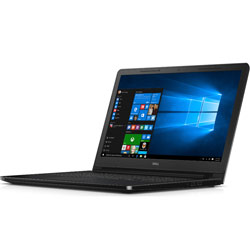 OSWindows 10
Screen15.6 inch HD Truelife LED Display
ProcessorIntel Core i3-5005U 2GHz Processor
RAM4GB DDR3L RAM
Storage1TB HDD