Dell Vostro 3558 Laptop
(+) PROS:

Good build quality, decent processor for all types of basic computer usage and enough RAM for multitasking




(–) CONS:

No HDMI port, Could find laptops with N3825U processor which is better than this 3805 under this same price range
Dell Vostro 3558 Laptop Specification:
OSLinux
Screen15.6" HD Anti-glare
ProcessorPentium 3805U 1.9GHz
RAM4GB DDR3 RAM
Storage500GB HDD
GraphicsIntel HD Graphics
DVD DriveTray loading DVD/CD drive
Camera720P HD Web camera
Card ReaderMemory card reader
Battery4cell battery
ConnectivityBluetooth 4, WiFi 802.11bgn
PortsUSB 3.0x1, USB2.0x2, LAN Ports
Weight3.3Kg
Max.Thick23.75mm
Warranty1Year Warranty
Dell Vostro 3558 Laptop
This is another cheap Dell laptop model from the 3000 series with Pentium processor priced at the Rs:20000 mark. This is a 15.6 anti glare screen laptop and comes with the Linux operating system. It is hard to distinguish a laptop which comes with Core i3 processor and this one, while on basic computer usage.
For students this will be a best buy offer considering the price and the features it comes with. We recommend this laptop to anyone who looks for laptop without any missing features and at the price tag of Rs:20000. The processor Intel Pentium 3805U is an average performer and you could not find any major difference with this one to a laptop with Core i3 40005U processor. The difference is very marginal and that is what this laptop comes under our top offers list.
Apart from the processor the rest all same on this 3558 model. The anti glare screen, DVD/CD drive, Memory card reader, 4GB of RAM, Full sized keyboard, 720P HD webcam and Wifi 802.11bgn are all perfectly comes with this one and working smoothly. You can get the Windows 10 drivers from the Dell official website and install your Windows 10 or any other Linux distro without any trouble. A perfect laptop for students and basic computer users.
Related Laptops
DELL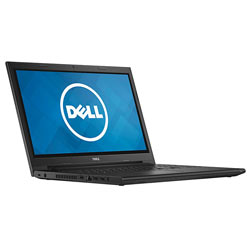 OSUBUNTU Linux
Screen15.6inch Anti-Glare
ProcessorIntel Core i3-4005U 1.7GHz
RAM4GB RAM
Storage500GB HDD
DELL
OSLinux
Screen15.6 HD Anti-glare
ProcessorCore i3-4005U 1.7GHz
RAM4GB DDR3 RAM
Storage500GB HDD
DELL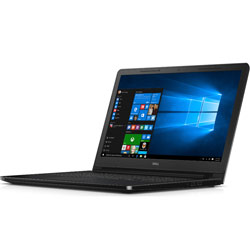 OSWindows 10
Screen15.6 inch HD Truelife LED Display
ProcessorIntel Core i3-5005U 2GHz Processor
RAM4GB DDR3L RAM
Storage1TB HDD