HP Laptop 15-ac118tu
(+) PROS:

Cheap, good screen and features. The processor benchmark performance is showing almost equal performance with Core i3 4005U processor. It is good and value for money laptop.




(–) CONS:

The integrated HD graphics is not so powerful. But if you are not into serious gaming, it will be good enough for most basic computer users. No big complaints on this laptop. Will be a good buy if you are ready to install the OS from your side.
HP Laptop 15-ac118tu Specification:
OSDOS
Screen15.6" HD LED
ProcessorPentium N3825U 1.9GHz
RAM4GB DDR3 RAM
Storage500GB HDD
GraphicsIntel HD graphics
DVD DriveDVD/CD Drive
CameraHD webcam with mic
Card ReaderSD Media card reader
Battery4 Cell battery
ConnectivityWiFi, Bluetooth 4.0
PortsUSB2.0 x 2, USB3.0 x 1, LAN, HDMI, Audio out jack
Weight2.19kg
Max.Thick24.3 mm
Warranty1 Year warranty
HP Laptop 15-ac118tu
This is one of the cheapest laptop in the market packed with all the required features except the Windows 10 operating system. It offers the adequate processing power and storage space even it is priced near the Rs:20000 range. Don't under estimate the processor. This new generation Intel Pentium N3825U is one of the best in the available Pentium processors with clock speed of 1.9GHz , 2 cores and with 2MB of L2 cache.
For most of the basic to intermediate computer usage this laptop will be an outstanding offer from HP Laptops. All you have to do is install your operating system of  choice Linux or Windows 10. HP provides all of it's drivers for Windows 10 on their website. Apart from the processor this laptop also had all the good features. It has 15.6inches of HD BrightView LED-backlit (1366 x 768) display which is bright and clear with enhanced colors. It is not an anti glare display HD display but gives you vibrant color images on the screen.
The audio quality of this laptop is average and the HD video playback is smooth without any lagging.  Buying this laptop and upgrade your HDD with a SSD ( you need to buy it separately) will give you an ultimate fast machine at an affordable cost. Just a suggestion but you need to check with your warranty issues before you open your computer. Better approach a nearby HP service center to do this SSD upgrade. They may help you with this.
Related Laptops
HP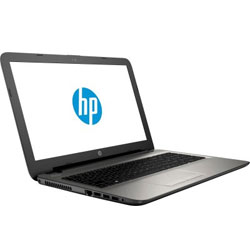 OSWindows 10
Screen15.6inch HD LED
ProcessorCore i3-5005U Processor (5th Gen)
RAM4GB DDR3L RAM
Storage1TB HDD (5400rpm)
HP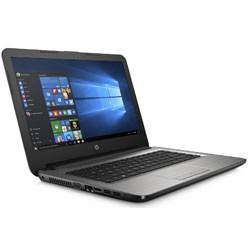 OSWindows 10 Home
Screen14inch HD Display
ProcessorIntel Core i5-6200U 2.3GHz Processor
RAM4GB DDR3 RAM
Storage1TB HDD
HP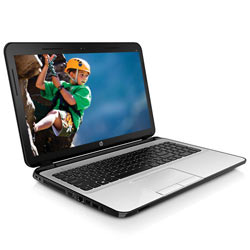 OSDOS
Screen15.6" HD LED
ProcessorCore i3 5005U 2GHz
RAM4GB DDR3 RAM
Storage1TB HDD