HP Pavilion Laptop 15-ab522TX
(+) PROS:

One of the best gaming laptop with the latest 6th generation Core i5 Processor. Best dedicated graphics processor to play high end games and HD videos. A best performer with better build quality. Comes with Windows 10 and 8GB RAM. Best looking screen. Better connectivity ports and communication.




(–) CONS:

A high RPM hard disk drive for this price will be highly recommended for playing games and to boot the machine fast. Not a Full HD Display. No other big issues with this laptop. Will be a better buy if you are a gamer or graphics/video professional.
HP Pavilion Laptop 15-ab522TX Specification:
OSWindows 10
Screen15.6inch HD Screen
ProcessorCore i5 6200U 2.3GHz
RAM8GB RAM
Storage1TB HDD (5400rpm)
Graphics4GB Nvidia GeForce 940M Dedicated graphics
DVD DriveDVD Drive
Camera720p Webcam
Card Reader
Battery4 Cell battery
ConnectivityWiFi 802.11 b/g/n, Bluetooth 4.0
Ports1x USB2.0, 2x USB3.0, 1xHDMI, 1xMic/Headphone jack
Weight2.3Kg Weight
Max.Thick25.2mm Thickness
Warranty1 Year Warranty
HP Pavilion Laptop 15-ab522TX
This HP Pavilion 15-ab522TX laptop is priced above the 50000 range and its is a best gaming laptop for serious gamers and graphics professionals who work heavily on graphics intensive programs. If you are not in those category, better look for a Core i5 laptop with the Integrated graphics only. That will save you some money.
The Integrated graphics comes with the Intel Core i5 processors are more than enough for all your basic computer need and to watch high resolution HD videos.
Related Laptops
HP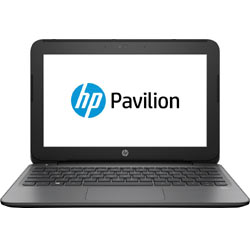 OSDOS
Screen11.6inch
ProcessorIntel Celeron N3050 1.6GHz Processor
RAM2GB RAM
Storage500GB HDD
HP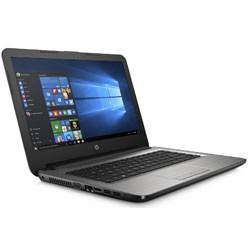 OSWindows 10 Home
Screen14inch HD Display
ProcessorIntel Core i5-6200U 2.3GHz Processor
RAM4GB DDR3 RAM
Storage1TB HDD
HP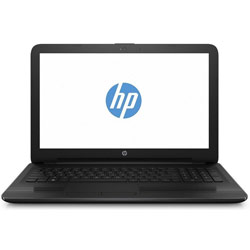 OSFree DOS
Screen15.6inch HD LED
ProcessorIntel Core i3-5005U 2GHz 5th Generation
RAM4GB DDR3 RAM
Storage1TB Hard Disk Drive