iBall Exemplaire CompBook Laptop
(+) PROS:

This is the cheapest 14 inch display laptop with Windows 10 available in India. It works best for basic computer usage. You can watch HD videos, browse internet, work on your word documents/spread sheets and listen to music on this laptop comfortably. The 32GB eMMC storage helps fast booting and quick response. The ATOM processor, eMMC storage and 10,000mAH battery provides best battery backup (More than 8 Hrs). You could buy this laptop if you are on tight budget and at the same time need a perfect laptop experience. A perfect value for money laptop.




(–) CONS:

We can not complain anything major on this laptop, considering the price. The quality of this laptop is questionable the moment you saw the price of this laptop. But it works perfectly. 2GB RAM is not enough if you do multi task and the storage space is only 32GB, on that the operating system and apps will occupy most of the storage space. You need an external storage like microSD card( Supports up to 64GB) or an external hard disk drive.
iBall Exemplaire CompBook Laptop Specification:
OSWindows 10
Screen14 inch Screen
ProcessorIntel ATOM Z3735F 1.3GHz Processor
RAM2GB RAM
Storage32GB eMMC Storage
GraphicsIntegrated Graphics
DVD DriveNo DVD Drive
Camera0.3MP Web Camera
Card ReadermicroSD Card reader (Supports max. 62GB)
Battery10000 mAH Battery
ConnectivityWiFi b/g/n, Bluetooth 4.0
Ports2x USB2.0, 1x Mini HDMI, 1x Headphone/Mic Jack
Weight1.46 Kg Weight
Max.Thick20mm Thickness
Warranty1 Year Warranty
iBall Exemplaire CompBook Laptop
NOTE: Last three months we saw so many buyers return iBall laptops. We don't know the exact reason for the returns. So, we like here to recommend RDP Thinbook with 14inch display and Windows 10 which is the best available now below Rs:11000/= . Many buyers are highly satisfied with the quality and 14inch display with full size keyboard of this RDP Thinbook. Have a look before you decide to buy any iBall laptops.
The Quad core ATOM processor Z3735F with the frequency of 1.3GHz works perfect on most of the day to day computer usage. It consumes less power and generated less heat with best battery backup. Not a best processor for heavy graphics intensive operation.
The eMMC storage on this laptop is a solid state drive with good reading speed. That enables this laptop to boot the operating system and open programs very quick which is best for user experience. However, the storage space in this iBall Laptop is not good enough to store bigger files. You may have to invest more on external storage devices and that is not a big issue for most of the users.
It has the WiFi, Bluetooth for connectivity. USB 2.0 ports for external storage device connection.HDMI out port for external monitor connection. microSd card slot for additional storage expansion up to 64GB.
Overall this is a laptop with equal features of one from big brands. The quality should not be compared to other high price models from reputed manufacturers. However, iBall is in the Indian computer and mobile phone business for a very long period. They earned good reputation during these years.
Related Laptops
iBALL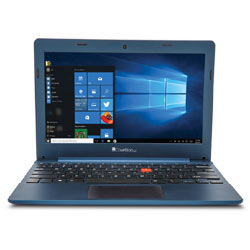 OSWindows 10
Screen11.6 inch Display
ProcessorIntel ATOM Z3735F 1.3GHz Processor
RAM2GB DDR3 RAM
Storage32GB eMMC Storage