Dell Inspiron Laptop 3542
(+) PROS:

A good looking entertainment laptop with good specifications and no complaints




(–) CONS:

For the same price Vostro gives more than this. Some Vostro models comes with 1TB storage with all remaining same specification for the same price.
Dell Inspiron Laptop 3542 Specification:
OSLinux
Screen15.6 HD Anti-glare
ProcessorCore i3-4005U 1.7GHz
RAM4GB DDR3 RAM
Storage500GB HDD
GraphicsIntel HD 4000 GFX
DVD DriveTray loading DVD/CD drive
Camera720P HD Web camera
Card ReaderMemory card reader
Battery4 Cell 40WHr Battery
ConnectivityBluetooth 4, WiFi 802.11bgn
PortsUSB 3.0x1, USB2.0x2, LAN Ports
Weight2.4KG
Max.Thick25.6mm
Warranty1Year Warranty
Dell Inspiron Laptop 3542
This another good laptop from Dell without Windows OS. It comes with Linux OS and the processor is a decent Core i3 4005U. Compare to most of the laptops which comes with Celeron and Pentium processors, this one beats those in two aspects. Number one is the the processor is so good and able to satisfy users from basic to middle usage category except the high end gamers. Second is the price which is really attractive.
This is a decent laptop with DVD drive, 4GB of RAM and a good looking anti glare screen. There is no dedicated graphics on this machine but the Intel integrated graphics which is Intel HD 4000 is good enough to watch high resolution videos on it's TrueLife HD display.
It has latest connectivity options like WiFi, Bluetooth and LAN and has USB 2.0 and USB3.0 ports at it's sides. This is an overall performer with LINUX operating system and installing Windows on it is not a big issue. Dell laptops provides all the required drivers on it's website for Windows 10 operating system. If you are a basic computer user and don't need the Windows OS, the UBUNTU linux which comes with this laptop is good enough to do most of your day to day activities. UBUNTU works perfectly on this laptop.
Related Laptops
DELL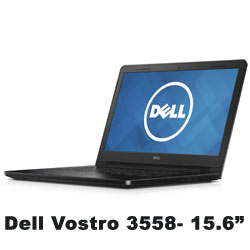 OSUBUNTU Linux
Screen15.6" HD Anit-glare
ProcessorCorei3 4005U 1.7GHz
RAM4GB DDR3 RAM
Storage500GB HDD
DELL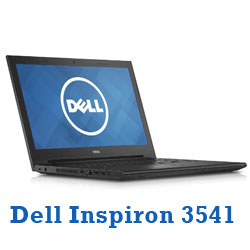 OSLinux
Screen15.6 Inch HD LED
ProcessorAMD A6-6310 Processor
RAM4GB DDR3 RAM
Storage500GB HDD
DELL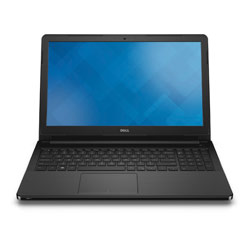 OSUBUNTU Linux
Screen15.6" HD Anti-glare
ProcessorCorei3 4005U 1.7GHz
RAM4GB DDR3 RAM
Storage1TB HDD