Acer One 10 S1002-15XR Mini Laptop
(+) PROS:

A perfect 2-in-1 convertible mini laptop. Very thin and light weight. Windows 10 installed. Fast booting time.




(–) CONS:

Only one USB 2.0 port. No USB3.0. No HDMI or VGA out. Less storage space
Acer One 10 S1002-15XR Mini Laptop Specification:
OSWindows 10
Screen10.1" IPS Display
ProcessorAtom Z3735F 1.33GHz
RAM2GB RAM
Storage32GB Flash Storage
GraphicsIntel HD Graphics
DVD DriveNo DVD Drive
CameraRear VGA, Front 720P HD Cameras
Card ReadermicroSD Card Reader
Battery8400 mAh Battery
ConnectivityWiFi b/g/n, Bluetooth 4.0
Ports1xUSB 2.0 Port
Weight640g Weight
Max.Thick1.03cm Thickness
Warranty1 Year warranty
Acer One 10 S1002-15XR Mini Laptop
This is a 2-in-1 Laptop with detachable display to use it like a tablet. Comes with Windows 10 Operating system and the Intel Atom Z3735F Processor (1.33GHz) which provides smooth operation on most of the basic computer usage.
The display also could be folded in different angles and could be flipped to use it on tent, pad or display mode. The magnetic latch mechanism to attach and detach the display works perfectly. The IPS touch display is of good quality with good response.
The overall weight of this Acer One 10 S1002-15XR mini laptop is only 640 grams. This will be a good buy if you travel a lot and needs a light weight companion with smooth operation.
What is missing on Acer One 10 S1002-15XR
It has only one USB 2.0 port and there is no HDMI out port. The ASUS EEEBOOK X205TA & MICROMAX CANVAS L1161 Mini laptops are coming with a HDMI port which will be of great help to connect the mini laptop with external monitor.
Most of the time we do like that if we need to use it for long time. The small screen is not good enough for time consuming tedious works and watching a full HD video. An external monitor will help a lot on those situations.
The missing HDMI out port on this Mini Laptop is a major disadvantage. This mini laptop works perfectly and will be your best travel companion.



Related Laptops
ACER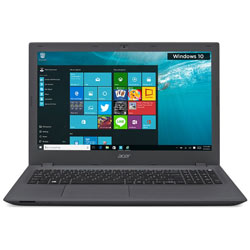 OSWindows 10
Screen15.6 HD Anti-glare
ProcessorCore i3-5005U 2.0GHz
RAM4GB RAM
Storage1TB HDD
ACER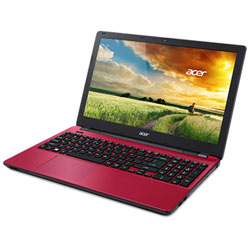 OSWindows 10
Screen15.6inch 1366x768px HD
ProcessorIntel Core i7 6500U - 2.5GHz Processor
RAM8GB DDR3L RAM
Storage2TB HDD - 5400rpm
ACER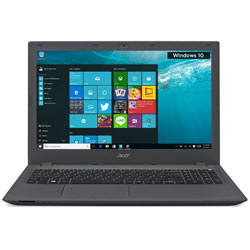 OSWindows 10 Home
Screen15.6 inch HD Screen
ProcessorIntel Core i3-5005U 2GHz
RAM4GB RAM
Storage1TB HDD