Asus EeeBook X205TA Mini Laptop
(+) PROS:

Affordable. Good build quality. Windows 10 and 1yr Office 360. Light weight and slim for good portability. Fast booting time. Good battery backup




(–) CONS:

Less storage. RAM can not be upgraded ( Maximum allowed in 2GB). Need to buy additional storage medium.
Asus EeeBook X205TA Mini Laptop Specification:
OSWindows 10
Screen11.6" LED
ProcessorAtom Z3735F 1.33GHz
RAM2GB RAM
Storage32GB SSD
GraphicsIntel HD graphics
DVD DriveNo DVD Drive
CameraVGA Webcam
Card ReaderSD Card Slot
Battery2cell,38WHr Battery
ConnectivityWifi 802.11 a/g/n, Bluetooth V4.0
Ports2x USB2.0 Port, 1x HDMI Port, Audio jack
Weight821gram
Max.Thick17.3mm
Warranty1 Yr Warranty
Asus EeeBook X205TA Mini Laptop
It is an awesome min laptops with brilliant display. It very light weight measuring only 821grams and the thickness of this laptop is only 17.3mm. Highly portable with 12Hs of battery life and quick wake up from sleep.
This Asus EeeBook X205TA comes with 1yr of Office 365 subscription and pre installed Windows 10 OS.
Simply awesome and good quality. Nothing major to complain on this laptop. You can not upgrade your RAM more than 2GB and connecting external HDD may require a powered HDD or powered USB Hub.
Highlights
Light weight and thin
Fast Windows 10 startup time
12Hrs of backup on web browsing
Fanless design for noise free experience
Free 1 Year Office 365 subscription
Highly sensitive touchpad
Related Laptops
ASUS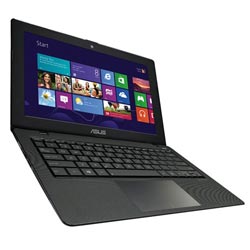 OSWindows 8.1
Screen11.6" LED
ProcessorPentium N3540 2.16GHz
RAM2GB RAM
Storage500GB HDD
ASUS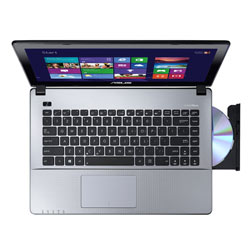 OSWindows 8.1
Screen14" HD LED
ProcessorCore i3-3217U 1.8GHz
RAM2GB DDR3 RAM
Storage500GB HDD
ASUS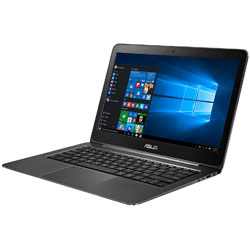 OSWindows 10 Home
Screen13.3inch IPS Full HD (1920x1080)
ProcessorIntel® Core™ M 5Y10 Processor, 2.0 GHz
RAM4GB DDR3 RAM
Storage256GB SSD SATA3 Drive