Asus F450CA-WX287P Laptop
(+) PROS:

A decent 14 inch laptop. Good quality and performance is good.




(–) CONS:

No big complaints. 2GB RAM is a big negative point on this laptop.
Asus F450CA-WX287P Laptop Specification:
OSWindows 8.1
Screen14" HD LED
ProcessorCore i3-3217U 1.8GHz
RAM2GB DDR3 RAM
Storage500GB HDD
GraphicsIntel® HD Graphics 4000
DVD DriveSuper-Multi DVD
CameraHD Web Camera
Card ReaderCard reader - SD/ SDHC/ SDXC
Battery4Cell Battery
ConnectivityWiFi, Bluetooth4.0
PortsUSB2.0 x 2, USB 3.0x1, HDMI x 1, LAN x 1, VGA port, Audio Jack,
Weight2.5Kg
Max.Thick26.3mm
Warranty1 Year warranty
Asus F450CA-WX287P Laptop
This ASUS laptop model F450CA-WX287P comes with the 3rd generation Core i3 processor and Windows 8 operating system. This is a 14 inch HD displayed laptop with 2GB of RAM and 500GB of Hard disk drive.
This laptop comes with all connectivity options like WiFi and Bluetooth. Has USB 2.0 and USB 3.0 ports for data transfer. Have one HDMI port for external display connection. This is one of the best offer from ASUS Laptops in India. It is a durable laptop and the over all performance also good enough. You could upgrade the Widows version to the latest Windows 10 without any issues.
The only downside of this laptop would be it's RAM which is only 2GB. If you are into multi tasking, you may face problem of sluggishness due to less RAM.
This is not our best recommended laptop, however if you like a laptop from ASUS, we recommend this affordable laptop for you. Otherwise you better look for HP and ACER for alternatives with better configurations and reasonable price.
Related Laptops
ASUS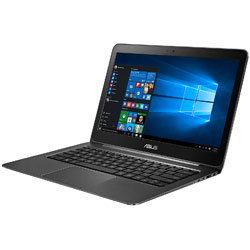 OSWindows 10 Home
Screen13.3inch IPS Full HD (1920x1080)
ProcessorIntel® Core™ M 5Y10 Processor, 2.0 GHz
RAM4GB DDR3 RAM
Storage256GB SSD SATA3 Drive
ASUS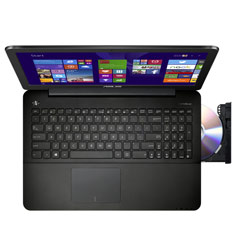 OSWindows 8.1
Screen15.6" HD LED
ProcessorCore i3-4030U 1.9GHz
RAM4GB DDR3 RAM
Storage500GB HDD
ASUS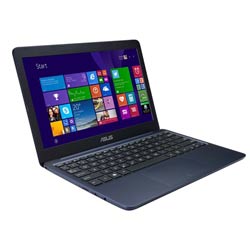 OSWindows 10
Screen11.6" LED
ProcessorAtom Z3735F 1.33GHz
RAM2GB RAM
Storage32GB SSD